Greetings From Our New Home....
Everything is moving at the speed of light! There's carpet, wood, and paint....oh my! Most of it has been completed and much more is to come! Here are some photos to document our progress! Our office workers have these brand-spankin' new cubicles.....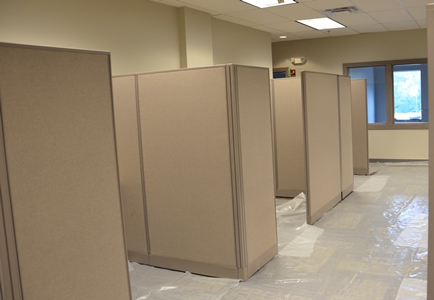 And look at all this room! We'll be able to stretch our legs here. And although it may look a little messy now, rest assured....it will be up and running by the beginning of next week.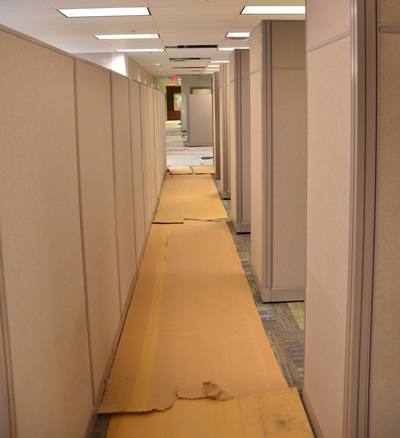 We are so excited about the new office and can't wait to move in! We're going to work very hard over the next few days to get everything transferred over...Only a few more days....
Stay tuned....