Can & Bottle Opener
An essential tool in any kitchen or bar, can and bottle openers are a helpful and handy utensil. These tools can be manual or electric, wall mounted or hand held, for use with a single container or industrial machines that can open hundreds of containers per day. They are also common in bars and beverage service areas for opening wine, beer and soda. From a can of soup in your home kitchen to a bottle of wine at the local restaurant to opening hundreds of cans in an industrial kitchen, KaTom has an opener to fit your needs.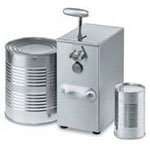 A must-have piece of equipment for any commercial kitchen, an electric can opener makes a difficult task quick and easy. With the ability to open from 50 to 300...
Shop All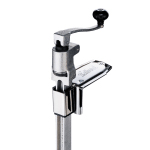 A perfect solution for any restaurant, bistro, sandwich shop, home kitchen, or anyone that needs to open sealed metal food containers, an economical manual can...
Shop All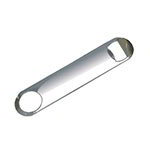 A bottle opener is a common utensil that can be found in any bar or kitchen.
Shop All
Can & Bottle Opener Top Products