Can & Bottle Opener
An essential tool in any kitchen or bar, can and bottle openers are a helpful and handy utensil. These tools can be manual or electric, wall mounted or hand held, for use with a single container or industrial machines that can open hundreds of containers per day. They are also common in bars and beverage service areas for opening wine, beer and soda. From a can of soup in your home kitchen to a bottle of wine at the local restaurant to opening hundreds of cans in an industrial kitchen, KaTom has an opener to fit your needs.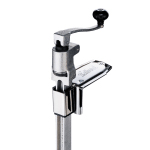 From economical pocket versions to rugged wall- and table-mounted equipment, find the right manual can opener for your kitchen here.
Shop All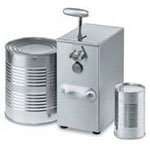 A must-have piece of equipment for any commercial kitchen, an electric can opener makes a difficult task quick and easy. With the ability to open from 50 to 300...
Shop All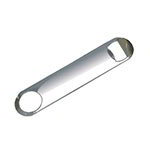 Equip your bar staff with a good bottle opener so they can keep serving up frosty bottled beverages. Find wall-mounted and pocket openers here.
Shop All
Can & Bottle Opener Top Products