Plastic & Melamine Dinnerware
Plastic and Melamine Dinnerware
Perfect for a fast-paced restaurant or a high-volume cafeteria environment where multiple daily uses and frequent cleaning cycles occur, break-resistant and durable melamine dinnerware sets come in a wide variety of shapes, sizes, colors, and patterns. These wares can serve as an economical and stylish addition to almost any setting since they come in designs suited to many different applications, such as bowls, plates, and platters. Safe for any guest and server, melamine dinnerware is lightweight and stays cool to the touch even when serving hot food items. Melamine dinnerware also dries quickly and resists scratches and stains. To ease cleaning, melamine products are dishwasher safe, but they are unsuitable for microwave use.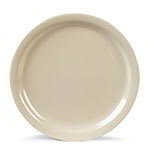 Melamine plates are shatterproof and break resistant, giving them a long life span. KaTom has a variety of melamine plate styles, from classic to contemporary.
Shop All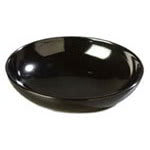 Perfect for any high-volume restaurant or cafeteria, a melamine bowl is an economical addition to the wares of any fast-paced food service establishment. Melami...
Shop All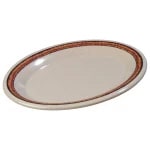 A melamine platter is an economical yet stylish way to display or serve food. Lightweight but strong, melamine platters have been a restaurant staple for decade...
Shop All
Plastic & Melamine Dinnerware Top Products