Home Chef
Equip your kitchen with professional-grade home kitchen equipment. This includes big-ticket items like ranges and refrigerators, countertop appliances like mixers and toasters, and everyday timesavers like cutlery and utensils. We even have the residential kitchen supplies you need to update kitchen fixtures, including countertops, work tables, butcher blocks, sinks, and faucets.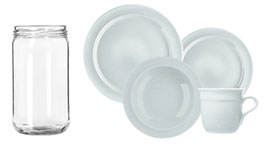 Residential Tabletop & Serving
Host a memorable event or add a little class to your weeknight dinners with home tabletop and serving supplies. This includes the essentials like flatware and dinnerware, as well as unique serving pieces.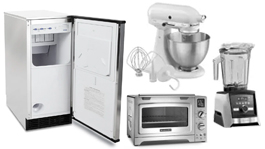 This core chef equipment will help you bring your culinary creations to life, from stand mixers and food processors to ice makers and refrigerators. These are professional-grade kitchen appliances for the home chef.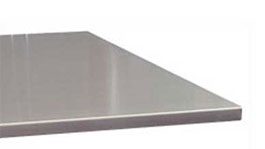 Rugged stainless steel countertops are sleek and attractive. They're also long lasting and a breeze to keep clean. Outfit your kitchen workspace with these residential countertops.
Any home chef who enjoys trying new recipes or cooking delicious dinners each night can benefit from professional-grade equipment and residential cooking supplies. At KaTom, we stock a variety of home kitchen equipment that will help you cook and bake like a professional. Whether you simply want new kitchen gadgets or need to overhaul your entire kitchen, our goal is to provide the products and services you need.