Wait Service Supplies
Wait Service Supplies
Without servers, a restaurant wouldn't be more than a help-yourself cafeteria. Providing your staff with the correct service supplies will ensure their success and contribute to more efficient operations. KaTom Restaurant Supply has the supplies you need for your wait service staff. We have server trays, cash carriers and coin holders. Depending on the type of service you provide, look here to get your wait service supplies.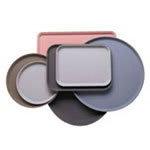 Restaurant serving trays help your staff bring food from the kitchen to your customers with style and ease.
Shop All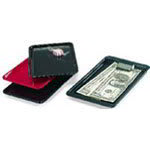 When it's time for customers to pay for their meals, your servers need a cash carrier.
Shop All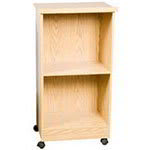 Choose from a variety of waitress and hostess stations. These pieces come in multiple finishes and several different configurations—from hostess lecterns with c...
Shop All
Wait Service Supplies Top Products