Disposable Food Containers
Disposable Food Containers
Disposable food containers allow foodservice establishments to offer a convenient serving option to customers on the go. Food packaging such as popcorn buckets, boxes, and bags are often used in concession stands and movie theaters. Microwavable and biodegradable food containers help you meet the needs of your specific customer base.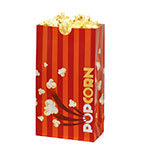 Choose boxes, bags, or buckets when you decide how to serve fresh popcorn to your customers. All are available in a number of sizes and designs.
Shop All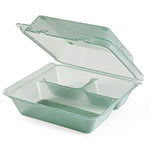 Biodegradable containers allow you to provide your customers with to-go containers that are also environmentally friendly.
Shop All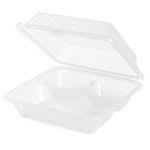 To-go containers allow you to offer take-out or delivery in your restaurant, and helps you accommodate customers who wish to take their leftovers home.
Shop All
Disposable Food Containers Top Products