Foodservice Brush
Whether you're looking to scrub a dirty pan, baste a roast or clean glassware, we have the foodservice brushes you're looking for. Available for a wide range of jobs from general utility to specialty items for cleaning coffee urns or dishwasher wands, we have the tools you need to keep your kitchen and equipment clean. We also have a large selection of tools for food preparation that can be used for tasks from basting meats to coating pastries. For quick and easy cleaning of delicate bar glasses and other beverage service items we offer many sizes, shapes and manufacturers to help you get the job done and keep your glassware looking its best.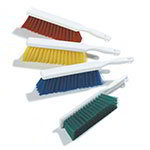 Whether you're cleaning pots and pans, scrubbing a grill, scraping mud off your shoes, washing bathroom fixtures or sweeping away debris from a work area, we ha...
Shop All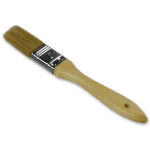 Great for basting, buttering, coating, glazing and other tasks, food prep brushes can help you to add that extra bit of flavor to the dish you're cooking. Avail...
Shop All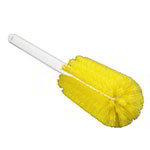 Perfect for cleaning everything from delicate stemware and drink glasses to scrubbing coffee decanters or cleaning hard to reach parts of a carafe, we have the...
Shop All
Foodservice Brush Top Products