Melamine - The Perfect Dish!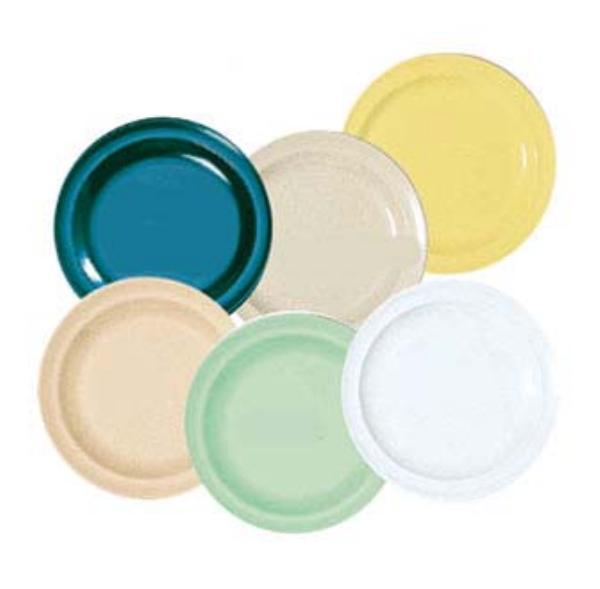 Are you looking for durable, break-resistant dishes for your fast-paced restaurant? Then KaTom has the solution for you. Just imagine dinnerware that has all of these qualities:
durable
scratch-resistant
versatile
stylish
wide selection and variety
safe
Melamine dinnerware, available on the KaTom website, is made from a plastic that is shatter-proof and scratch-resistant, which makes them VERY popular with restaurant owners who want plates that are durable enough to withstand repeated wear and tear but still offer a more upscale presentation.
This incredible dinnerware is also available in several different shapes, sizes, and colors (even novelty shapes and colors, like fish-shaped or tie-dyed). Colors and patterns similar to fine china, ideal for more upscale businesses, are also available and are virtually indestructible. Durable AND attractive!
So, they are tough and pretty. But are they safe? The top priority in any restaurant establishment is safety. Like many plastics, melamine acts as an insulator and can protect servers' and customers' hands from hot food. However, the plates are not oven or microwave safe because they can blister, warp, or crack. But if the dishes are not exposed to extremely high temperatures, they are safe to use.
Melamine dinnerware is the perfect solution for your restaurant's needs. There are many reasons to invest in quality melamine dinnerware, and you and your customers deserve the best!
KaTom has a variety of melamine dinnerware products available. Here is just a sampling of the quality dishes: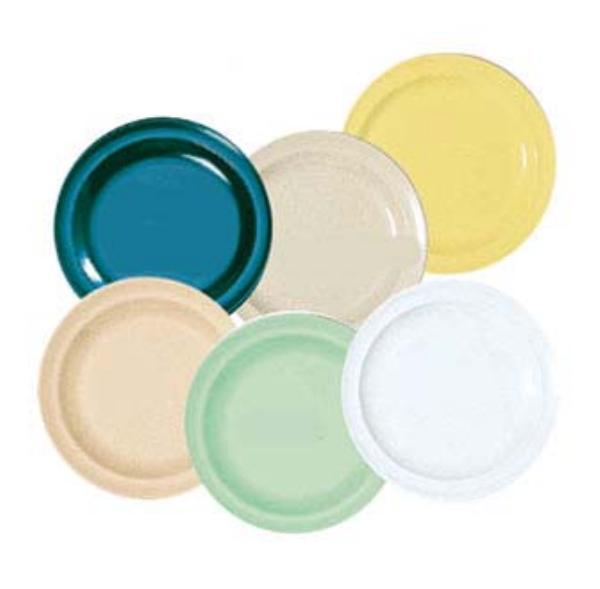 The GET Supermel Series - Super strong and durable, the GET Supermel Series melamine dinnerware is ideal if you're looking for something high-use but modestly priced. The Supermel Series is NSF-listed, quick drying and dishwasher safe, extremely durable, and break-resistant.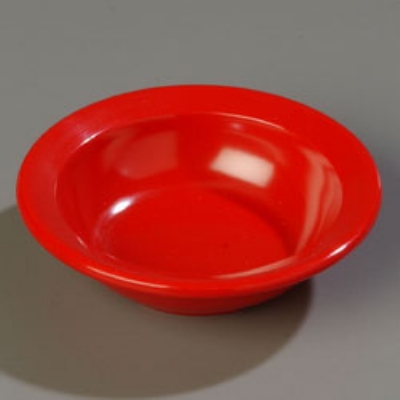 Carlisle Dallas Ware Melamine Dinnerware - You'll find bold, bright colors with Carlisle's Melamine Dinnerware lines. Available in colors like blue, red, orange, and black, you can mix them up to create a complimentary color contrast or stick with just one color. No matter what you want to do, KaTom will help you find the solution!


GET Diamond Series Dinnerware -The GET Diamond Series Dinnerware is a line of extra heavy duty melamine that is heavily glazed for strong stain and break resistance. The GET Diamond Series Dinnerware includes the Diamond White and Diamond Mardi Gras, any style for any occasion. We are confident that you will find exactly what you're looking for right here.


Carlisle Palette Designer Displayware - Exude even more class at your next catering event with Carlisle Palette designer plates. These designer plates and bowls feature a variety of different designs, from modern geometric patterns to striking black waves. Although they look fancy, Carlisle Palette designer bowls and plates are priced with your budget in mind.
To see more of the wonderful melamine products available, visit the KaTom website!