So You Want To Start A Pizza Parlor...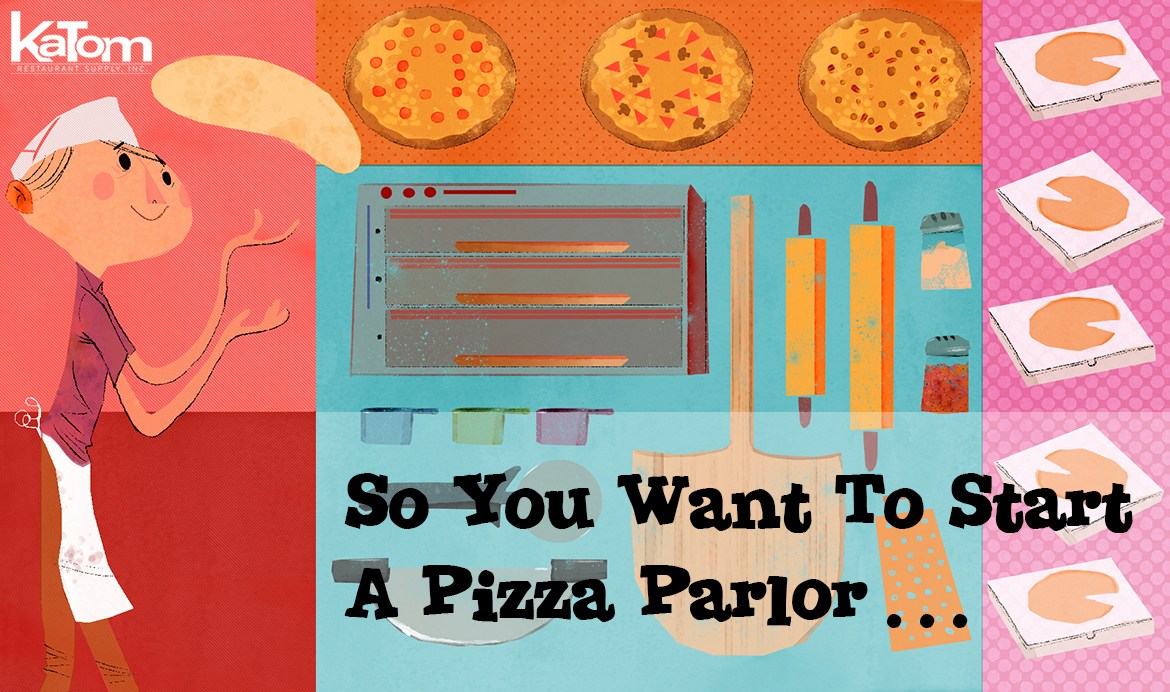 "There's no better feeling in the world than a warm pizza box on your lap." Kevin James
There are approximately 3 billion pizzas sold in the United States each year. With numbers like that, it's safe to say that we are a pizza lovin' country. And what makes pizza the best meal ever? There's a wide selection of toppings on bread, covered in glorious cheese, and the price is just right. But have you thought about how great it would be to own a pizza place? Your head may be filled with dreams of free pizza and success, but first, ask yourself this question: What does it really take to open your own pizza parlor?
You've got to have supplies, equipment, and a place to set up shop! So, KaTom has written a handy, dandy guide sheet to let you know what you really need to successfully open your own pizzeria!
EQUIPMENT AND SUPPLIES
Ovens
The kind of equipment you buy for your establishment can directly play a role in your success. For example: Did you know that there are several types of pizza ovens and that each one will create a different taste in your pizza?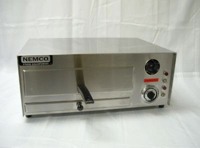 Wood burning and deck ovens tend to give off a more authentic taste but take longer to heat.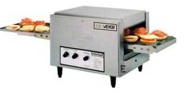 Conveyor ovens (used by most pizza places) are easy to use, cook evenly, and are quick to produce a finished product.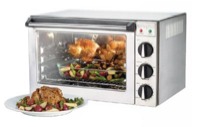 Convection ovens are also pretty fast and use circulated hot air to speed up cooking times. Revolving tray ovens bring to the table flavor resembling what would come from baking a pizza in a deck oven but are more energy efficient, bake at higher capacities, and are more easily operated.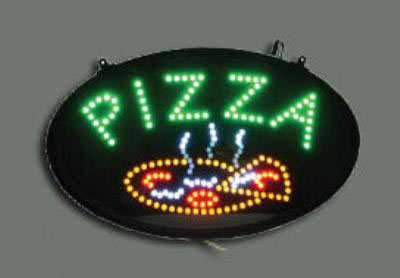 In addition to a quality oven, you will also need:
Depending on your business's size you may want to invest in a great quality dough divider and dough sheeter . A dough divider makes uniform round balls of dough quicker than by hand while a dough sheeter rolls the dough. This machinery shaves loads of time off of the preparation of your pizzas. Luckily, you can find ALL of these items on the KaTom website!



WILL YOU FRANCHISE?
You may find it easier to jump on board a franchise instead of starting your own business from scratch. Some companies will help you finance your new business, which can come in handy. You might not know that, depending on what pizza chain you choose to open, there are royalty fees, advertising fees, and franchise fee requirements. I've provided a little bit of visual aid.

Thanks to www.thefranchisemall.com and www.franchisedirect.com for information regarding pizza chains!
LOCATION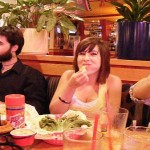 Every successful pizza place is in a great location, so you need to find the perfect place to set up shop! Your pizza can be amazing but if you aren't in a decent location...well, not many people are going to KNOW your pizza is good. And anyway, who really wants to drive to the middle of nowhere to get a pizza? So, pick a place that is popular and frequently visited, such as shopping centers or malls. In the vicinity of a college campus would be an ideal location, too.




DECOR
What do you want your place to look like? Appearance is a very important element to a restaurant. After all, people eat with their eyes first. Choose a color scheme that incorporates a lot of red and yellow; both of these colors increase appetite. Also keep in mind what kind of furniture you would like to have available for your patrons.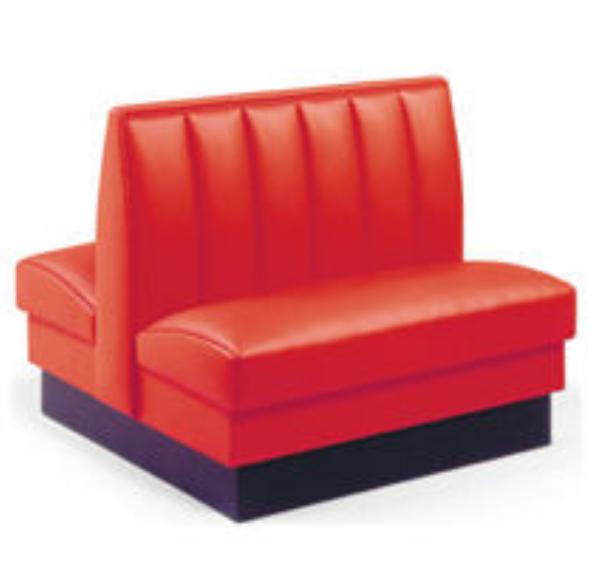 Most pizza parlors give their customers a casual atmosphere and a place to hang out to enjoy all that wonderful food. The idea is to make the customers as comfortable as possible, so they will stay longer and eat more food! And the atmosphere all begins with the seating.
You could opt for the outdoorsy feel with patio furniture. (If you have an outdoor area, you could also provide patio heaters for cool nights!) For inside, the easy to clean, stack chairs or restaurant booths would be a wonderful option. And no restaurant would be complete without tables! You could choose the intimate, smaller size tables or the large community, picnic style, whatever "feel" you want for your new pizza place!
PERMITS AND LICENSING
With any new business, you'll need to make sure that you've acquired the proper permits and licenses to run your pizzeria. Depending on your state, county, or city, different regulations could apply. Review the Small Business Association website for more details about what is required for your business.