Restaurant equipment from KaTom supplies restaurant in Kandahar

As we remember and thank those who have served in the American Armed Forces, whether overseas or stateside, whether in combat or peace time, we thought we'd share a story of one of the projects we here at KaTom are proudest of this year.
Some of America's heroes serving in Afghanistan are getting some culinary comforts of home, as well as a taste of cuisine from around the world, thanks to equipment provided by East Tennessee's KaTom Restaurant Supply.
Recently, several tons of kitchen fixtures and accessories made the journey via a massive cargo plane to Kandahar Airfield, a secure area where several branches of our military are stationed. They were kept on the base, installed in Afghan Village Cuisine, a new restaurant serving those who live and work in the compound.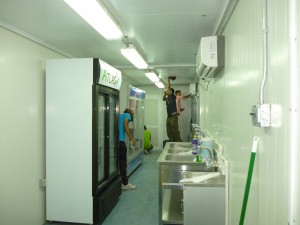 The eatery was a project of United Afghan Group, a local company that has a contract to provide food and other services to American military members at Kandahar. United Afghan Group CEO Shah Jahan contacted KaTom Bid Director Dawn Conner in February, explaining it's both easier and cheaper to order new restaurant supplies from the United States, despite a $55,000 bill for the services of the cargo plane. Conner worked to offset that expense by providing the equipment at significant discounts, even below KaTom's aggressive prices.
As might be expected, there were some complications along the way, but Conner worked with United Afghan Group to find ways to overcome them.
"I can't even imagine the challenge of trying to open a restaurant on a base like that, so we worked hard to make sure the progress was as effortless as possible for everyone," she explains. "Even simple things can be complicated with this type of job. Even something as simple as mailing something to our contacts over there became an effort because, even though they have security clearance, they aren't actually allowed in the on-base post office."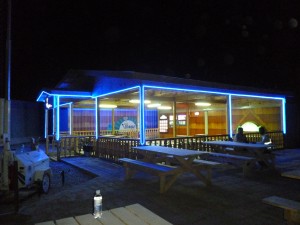 Thanks to the collaborative effort, Afghan Village Cuisine is now open, serving America's military everything from fried fish to pressed paninis to stuffed crepes, all prepared using KaTom's restaurant supplies. And, when the mercury soars into the triple digits outside, a not uncommon thing in Southern Afghanistan, the soldiers can come in to chill off with soft serve ice cream, milkshakes and even frozen drinks.
"I cannot describe how proud I am that equipment from KaTom is now feeding our American heroes in Afghanistan," says KaTom CEO Patricia Bible. "Their mission is so vitally important to all of us because they risk their lives every day to ensure we can live free and safe back here at home. You know, people talk about food being made with love and, in this case, that includes the love that we have for our soldiers that we sent with every piece of kitchen equipment loaded onto that cargo plane."
For Conner, the job of setting United Afghan Group up with the right restaurant supplies was a personal labor of love. Her 20-year-old son Stephen Conner is set to take the oath of enlistment for the U.S. Army in the coming weeks and will report for Basic Training in January.
"These people are away from home for extended periods of time and, for a lot of them, this is the first time they've been out on their own, away from everyone they love and everything they recognize," Dawn says. "It's nice to think they can have some of the comfort of home through a good, hot meal out there. You like to think it makes it a little easier and I'm so proud to work for a company that is part of that."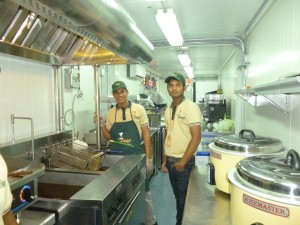 For his part, Shah Jahan seems pleased with the help he got from KaTom, which recently moved from Russellville in East Tennessee to Sevierville, just 33 miles down the road. In an e-mail to Conner, he thanked her for her efforts and gave her a title that makes her blush.
"Thanks for everything," he wrote. "Your company is the best and you are the beauty of your company. I will recommend you to anyone who wants to buy kitchen equipment."
Conner is far from the only person at KaTom Restaurant Supply with a connection to America's heroes in uniform. There are a dozen or so military families represented at the company, with every branch of the U.S. Armed Forces in the roll call. Among the list is Customer Service Representative Tina Poore, whose family could be credited with a part in most every American military action in the last century, with her grandfather, father, brother, husband and son all enlisted. Phone Operator Bethany Spears also sent her husband off in uniform, as did Senior Sales Consultant/Office Manager Birdie Eslinger, whose brother served in the Air Force and father marched in the Army alongside General George Patton in World War II. Even the founders of KaTom can claim a connection, with the man who could be credited as the grandfather of the company, co-founder Tim Bible's father John Thomas Bible, an Army veteran of the Second World War.