Chafing Dish
Add a touch of elegance to your next event with attractive and stylish chafing dishes. Available in full size, half size or round shaped, these servers can come with or without standard or domed lids along with holding or display stands. Constructed of durable metals such as stainless steel or aluminum, with beautiful finishes and accents in brass, copper, silver, gold and more, we offer a wide range of styles to suit any occasion or event. Perfect for catering services, buffets, hotels, conference centers and much more, we have the pans, stands and covers to fit your serving needs.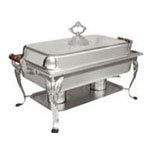 An essential item of any catering service, hotel, buffet, conference center or even cafeteria, full size chafing dishes are perfect for meat, vegetable and seaf...
Shop All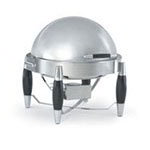 Elegant and functional, round chafing dishes are available in a variety of sizes and styles. While shallower pans are perfect for serving desserts and appetizer...
Shop All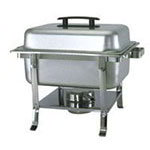 Perfect for smaller side dishes and appetizers, a half sized chafing dish is an essential item for any catering service, buffet, hotel, special occasion or even...
Shop All
Chafing Dish Top Products