Jack's Olympic Birthday Games Win Gold!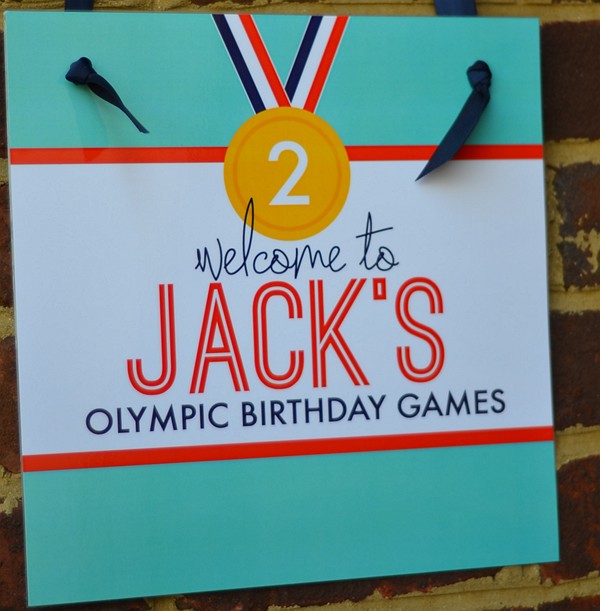 Our little man, Jack, turned 2 recently! His party was certainly one to be invited to, after all, it was London 2012 Olympics themed! White, red, and blue decorations attractively dotted Jack's party, rightfully titled the "Olympic Birthday Games". One look at his party and Jack knew it was time to begin the opening ceremony!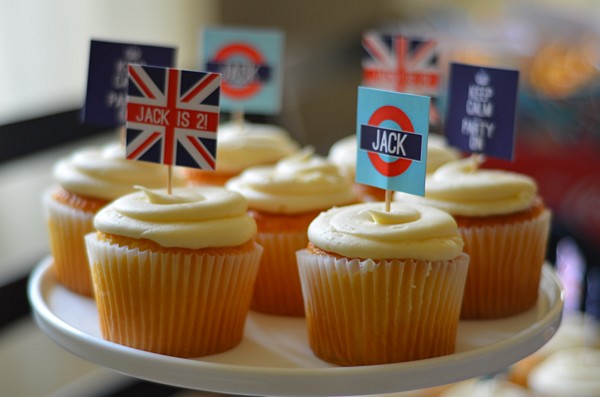 Going hand in hand with the theme were the delicious edibles at the party. The succulent, moist cupcakes featured at the party were expertly decorated for the occasion by Knoxville's The Cup. Each yummy cupcake featured a flag displaying Union Jack themed graphics as well as a play on the United Kingdom's "Keep Calm and Carry On" WWII poster (Keep Calm and Party On)! The Cup certainly did a great job!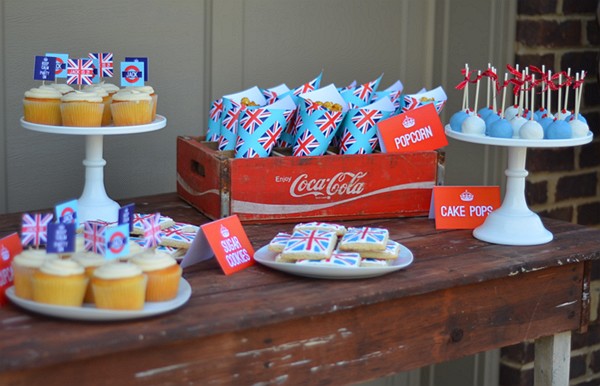 Many of the other sweets available at the party were from The Sweetery, also located in Knoxville. The Union Jack cookies were perfect and paired beautifully with matching caramel corn cones and beautiful blue/white cake balls. The Sweetery created desserts that were almost too gorgeous to eat! Thankfully, Gorgeous came second with silver in comparison to Enticing, which stole Gold! These treats were gobbled up before you could say "Go!"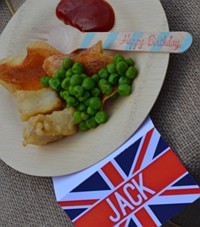 The food for Jack's Olympic Birthday Games was expertly cooked by a business new to Knoxville, Farm To Taco. Farm To Taco is actually a food truck business and, to our delight, their truck looks just like a farm house! The food from Farm To Taco is VERY delicious and comes fresh from a local farm so their business is sure to be a successful one. Plenty of Kudos to everyone at "Farm To Taco".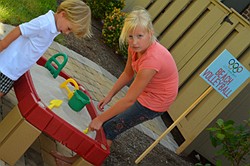 Jack's birthday was, without a doubt, one of the most enjoyable events of the year! Every child that attended, including Jack's cousins Milly and Drew, were pleased to see the cool Olympic decorations. The bouncy ball pit, appropriately named "The High Jump", was a hit with everyone as was the "Beach Volleyball" area!