Can & Bottle Opener
If you are looking for that perfect high capacity can opener or the best bottle opener, KaTom Restaurant Supply has the choices to suit your every need. From large electrical openers to manual table-mount or wall-mount openers, we have them all!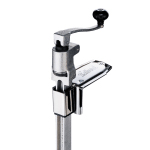 Sometimes a small manual can opener will get the job done more quickly. KaTom Restaurant Supply has several different styles of can openers from the table mounted openers, to wall mounted can openers. You will find the one that best suits your kitchen's needs.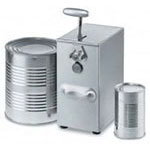 Look to KaTom Restaurant Supply for large industrial strength electric can openers. Depending on the volume of use, we have the can opener to suit your situation. Everything from counter top electric can openers to heavy duty industrial high volume models, there is no doubt you will find the one you need.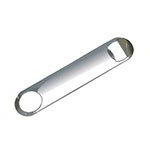 Check out KaTom Restaurant Supply for just about any type of bottle opener or corkscrew you need. We have traditional wall-mounted bottle cap openers, flat openers, and traditional corkscrew wing-type bottle openers.