Can & Bottle Opener
An essential tool in any kitchen or bar, can and bottle openers are a helpful and handy utensil. These tools can be manual or electric, wall mounted or hand held, for use with a single container or industrial machines that can open hundreds of containers per day. They are also common in bars and beverage service areas for opening wine, beer and soda. From a can of soup in your home kitchen to a bottle of wine at the local restaurant to opening hundreds of cans in an industrial kitchen, KaTom has an opener to fit your needs.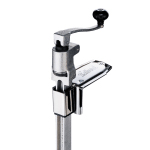 A perfect solution for any restaurant, bistro, sandwich shop, home kitchen, or anyone that needs to open sealed metal food containers, an economical manual can opener makes a difficult job quick and easy. Available in a wide variety of shapes, sizes and configurations, we offer hand-held, wall or table mounted units constructed of durable materials such as stainless steel, aluminum or heavy-duty plastic. Whether you're opening large #10 containers of vegetables or small sardine tins, KaTom offers the tool you need to make the job easy.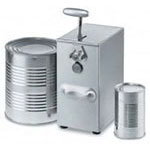 A must-have piece of equipment for any commercial kitchen, an electric can opener makes a difficult task quick and easy. With the ability to open from 50 to 3000 containers per day, these industrial models can increase production and reduce labor costs. We offer a variety of models that can be table or wall mounted and with features like magnetic lid removal, dual speeds or air powered crown punch, these heavy-duty systems are made for durability and long life.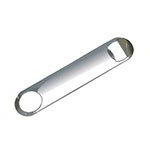 Whether you opening a nice vintage bottle of wine, an ice cold beer or a refreshing soda pop, bottle openers are a common utensil that can be found in any bar or kitchen. From the traditional hand-held, flat metal style cap removers to elaborate wine corkscrews, we have the tools you need to make your beverage service fast, efficient and easy in your commercial or home kitchen or bar.