Floor Mat
Having problems with slippery floors? Keep your employees safe with a commercial floor mat from KaTom. KaTom Restaurant Supply sells affordable commercial floor mats that help to reduce the amount of liquid tracked onto floors, thus helping reduce floor slickness. These floor mats also help to reduce the amount of dirt tracked onto your floor as well. Order the fine quality floor mats your establishment needs with KaTom!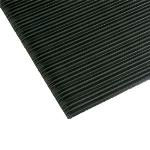 Standing on a hard floor for hours on end can really put a kink in your employees lower back and legs. Give your employees a more comfortable working area with helpful anti-fatigue floor mats. These anti fatigue mats ease tension in the feet and legs, making for a more productive worker. KaTom carries anti-fatigue floor mats for wet and dry areas. Choose the anti fatigue mats your restaurant or cash register area needs today with KaTom Restaurant Supply!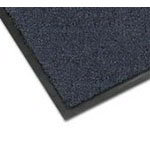 Are your wash room workers tracking slippery water into your restaurant's kitchen or dining area? Keep the water under control with an absorbent mat from KaTom. These helpful wiper floor mats greatly reduce the amount of liquid tracked into an area due to exceptional water absorption. No matter your size need, KaTom carries an absorbent mat in the right size for your business. Choose the wiper floor mats you need and save with KaTom's low pricing!
Your lobby entrance is the first area that any visitor sees. It's also the one office area that usually sees the highest volume of foot traffic which can lead to dirt, grime., and moisture. With our commercial floor protection mats you can minimize dirt and keep your lobby looking good! With a variety of sizes, styles and colors, we're sure that you will find the commercial floor mat that works for your needs. Choose KaTom Restaurant Supply to pick your commercial floor protection mat today.