Walk In Cooler
Walk-in coolers and freezers provide plenty of room to store your bulk and perishable items. Here you'll find a large selection of ready-to-ship models, both indoor and outdoor, that will meet the needs of many restaurants. We also work with manufacturers to design custom-built models that can include exactly what you need.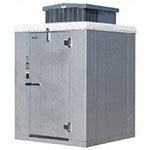 Walk-in Freezers let you store food and ingredients in a way that's accessible and easy to organize. These can be installed indoors or outside your building. You can choose a ready-to-ship unit or specify one to be built for your specific needs. For more information about custom jobs, call our friendly Customer Service team at 1-800-541-8683.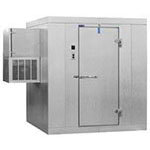 Walk-in refrigerators are the best way to store and organize your perishable ingredients and keep them easy to access and within reach. Indoor and outdoor versions are available. KaTom can also handle custom builds for your specific requirements. For more information, call our friendly Customer Service team at 1-800-541-8683.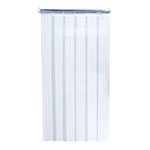 Strip doors and swing doors make it easier to go in and out of your walk-in cooler or freezer when your hands are full. They're designed to seal in cold air and keep out insects and other pests. KaTom carries the most common widths and sizes, so you'll find one to fit your walk-in.
Walk In Cooler Guides & Advice