Catering Food Carrier
If you have a catering business then we have the food carriers you need. Having the right catering equipment can make or break your business. Food carriers keep your food at the appropriate temperatures and make transporting food a breeze. Catering food carriers come in a variety of shapes, sizes, and colors. Find the food carriers and catering equipment your business has been looking for at KaTom Restaurant Supply.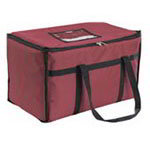 Top loaders are convenient food storage units that are portable and versatile. Since top loaders are only accessible from the top, it is easy to stack and pack everything you need in one container. Top loader food carriers keep your food products at appropriate temperatures while they are waiting to be served. Find all the top loader food storage containers your catering business needs at KaTom Restaurant Supply today!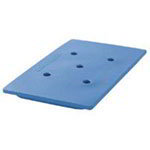 Set up a pellet for heat and cold retention at your next catering event to maintain the temperatures of all your food products for hours. Pellets for heat and cold retention come in multiple shapes and sizes to fit any of your food service needs. Find the right pellet for heat and cold retention for your catering business at KaTom Restaurant Supply today!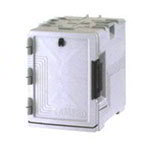 Store all your food products in a snug, contained end loader food carrier. We offer a huge selection of end loaders perfect for your catering business. Easily slide food in and out of the side of the end loader for easy access and fewer spills. End loaders are portable and maintain the appropriate temperature of all your products while safely storing them until they are needed. Check out the versatile selection of end loaders available at KaTom Restaurant Supply today!