Commercial Blender
Commercial blenders allow for a more heavy duty usage, making them ideal for smoothie and juice bars. Perfect for food or drinks, a commercial blender can assure a long lasting product that will blend perfectly time and time again. Commercial blenders make blending a pleasure with fast action mixing that saves you time and money. Find the commercial blender to assist you in your culinary adventures with KaTom Restaurant Supply.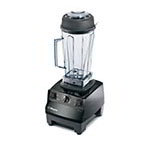 Blend, chop, mix, puree your customers favorite salsas, drinks, soups, and dips all at the touch of a button. Commercial food blenders are made to last in a high traffic environment like a busy restaurant or bar. Consistently create great tasting food with a commercial food blender from KaTom Restaurant Supply. Find the right commercial food blend for your establishment here!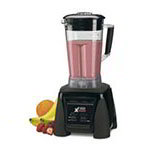 Commercial drink blenders are a wonderful tool for mixing frozen coffee, fruit, and cocktails. With a high-efficiency commercial drink blender you will consistently create delicious beverages that your customers will love. Built for heavy duty use, commercial drink blenders are durable and will last a lifetime. Find the commercial drink blender your restaurant or bar needs at KaTom now!