Foodservice Brush
Keep your pots and pans clean with scrubbing brushes from KaTom Restaurant Supply. We have a large selection of foodservice brushes for coffee decanters, carafes, and urns. Basting and many other baking or cooking tasks are made easier using large and small sized pastry brushes found in our extensive selection. For keeping your kitchen areas clean, look to KaTom for many types cleaning and wire cleaning brushes.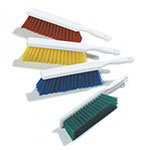 Your kitchen will stay pristine with our cleaning brushes. We have brushes that clean everything from the floor to the broiler. Also available are brushes with or without handles for counter tops, ovens and many others. At KaTom Restaurant Supply we offer a large selection of brushes to better help you find the one to suit your needs.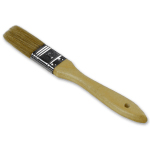 Basting and baking tasks are much easier with a good quality food prep brush. Our brushes come with either silicone bristles, nylon bristles, boar bristles and sterilized bristles. We also have a wide variety of brush handles to choose from including plastic, wooden, wire, and stainless steel. Make KaTom Restaurant Supply your place to shop for food prep brushes!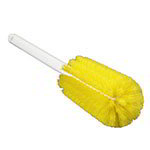 Glassware and Stemware will shine with perfection when cleaned with a beverage service brush from KaTom Restaurant Supply. Our carafe brushes will help clean out all those nooks and crannies otherwise unreachable without a brush. Check out our large collection to find the service brush to suit your business.