Wait Service Supplies
Without servers, a restaurant wouldn't be more than a help-yourself cafeteria. Providing your staff with the correct service supplies will ensure their success and contribute to more efficient operations. KaTom Restaurant Supply has the supplies you need for your wait service staff. We have server trays, cash carriers and coin holders. Depending on the type of service you provide, look here to get your wait service supplies.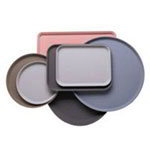 An essential tool for your serving staff, waiter / waitress trays are available in many different styles. You have cork trays, griptite / non-skid trays, and your typical round and oval trays. At KaTom Restaurant Supply, we want your business to be successful. Let KaTom help you equip your business with all the tools for success that you need.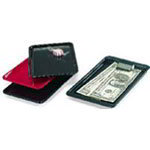 The orders have been placed and the meal has been eaten. When it's time to pay, your servers need a cash carrier. At KaTom Restaurant Supply we have the cash carriers that make payment convenient for your customers and your servers. These cash carriers are constructed of styrene and plastic and are available in multiple colors.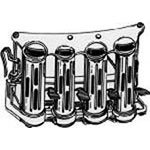 Stop waiting for the cashier to become free by giving your servers a coin holder from KaTom Restaurant Supply. Conveniently worn around the waist, the coin holder keeps small change handy, increasing productivity of your servers and cutting down the wait time for change on smaller checks. No more lines at the cashier keeps aisles clear and allows for more tables.