So You Want To Impress Your Guests With Room Service...

Are you looking to make your hotel establishment more desirable? A great room service program could improve the way guests think about your establishment. Many hotels have begun to phase out room service entirely, making it even easier to set your hotel apart from the rest. Room service can indeed enhance your business's image but before you go out buying dozens of plastic trays and egg cups, be sure to read this helpful guide!
What Will You Serve It In?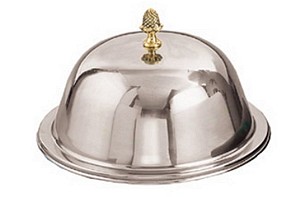 Food must be served in plates or bowls but don't automatically reach for your pre-existing dining room plates. To ensure the food stays warm we recommend your room service program utilizes heated pellets, plate covers, and/or bowl covers. These will help to keep hot foods deliciously hot and cold foods cold.
The drinkware you choose will depend on the mood your establishment is trying to set as well as the beverage being served. Want to make a big impression? Try using glass drinkware and/or porcelain drinkware to add a touch of elegance to your room service presentation.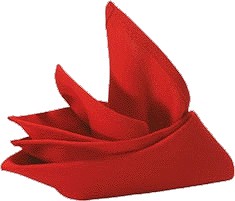 If you're delivering to patients in a hospital room instead of a hotel environment, we suggest using insulated mugs for hot drinks and plastic tumblers for cool beverages.
Both hospitals and hotel room service programs need to include plenty of flatware for your guests to use, after all, they can't always eat with their hands. Be sure to also include napkins with each delivery, whether they are disposable napkins for health care establishments or cloth napkins.
How Will The Food Get There?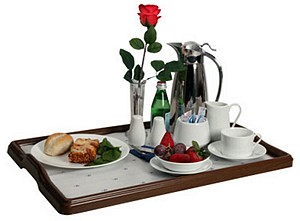 No matter if you're starting the room service program at your hotel or hospital, you must make sure that the food has a way to get to the rooms. Having your employees carry the food in their arms is, of course, out of the question. When only one single room service meal is required of your hotel be sure to use a room service tray to carry the meal. The type of tray you choose to use can make a big impact. For example, choose a simple, clean tray design for establishment's that are more affordable. Trays with a lot of intricate detailing or thick, high quality wood are best used for high end hotels and resorts.
What if your establishment receives an order for several room service meals at a time? This is where a room service delivery cart will come in handy. You can choose from room service delivery carts with large capacities or more traditional open base carts with added storage for coffee urns, condiments, and additional plates.
If you're working to improve the meal delivery service in your healthcare facility, it is best that you utilize a meal delivery cart as your employees will be delivering many meals at one time. KaTom's selection of meal delivery carts includes well insulated meal delivery carts, meal delivery carts with heater-blower box combinations for cool and hot delivery, as well as lockable meal delivery carts that are also ideal for correctional facilities.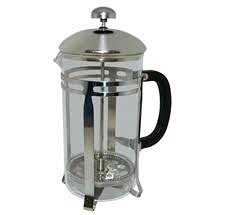 The Extras Count
There are plenty of little extra details you can add to a room service program that will increase the satisfaction of your guests. For example, be sure to include salt and pepper shakers with every room service tray.
Are your guests ordering tea service? A teapot, creamer, and sugar bowl are great additions to the tray. If your guests request coffee, set the right impression with a high class French press that will produce very flavorful, Euro style coffee or opt for a well-insulated coffee server.
A table cloth expertly draped over your meal delivery cart will impart the impression of erudite service. The same effect can be accomplished with single tray service by adding a placemat to the tray. For an added touch of elegance, decorate the tray or cart with fresh flowers in a bud vase.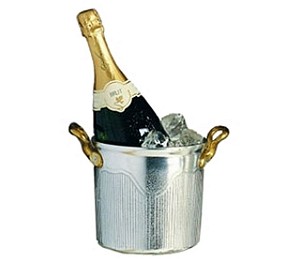 There will come a time when someone will wish to order wine or champagne for their room. If your hotel plans to offer this service we recommend using high quality stemware, wine coolers and/or champagne buckets. This will greatly impact your establishment's delivery display for the better.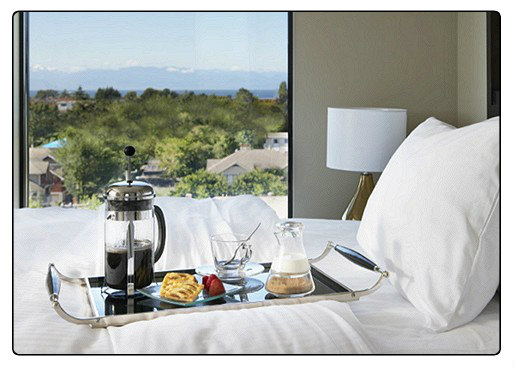 KaTom Restaurant Supply carries a wide selection of meal carts, meal delivery systems, room service trays, and more at affordably low prices. Find the flatware and dinnerware your hotel or hospitality needs with KaTom today!