True Adds Protection for Commercial Refrigerators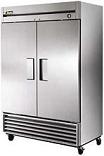 True Refrigeration has long been trusted by more people in foodservice than any other name in commercial refrigeration, but now the company is packing even more confidence into their quality, American-made pieces. That's thanks to a 3-year warranty the company is now offering standard on most of its models, from reach-in commercial refrigerators to sandwich/salad units.
What that means for True Refrigeration customers is that they now get extra protection from a 3-year warranty that covers any kind of flaw in structure or performance that should not come up during that period from the time of installation. With the quality put into every True commercial refrigerator, all of them made in plants in the St. Louis area, most of those who buy True Refrigeration will likely never need this extended parts and labor warranty, but it's an added value at no extra cost and a nice slice of peace of mind pie to boot.
Beyond the 3-year warranty: Factory-trained service, extra compressor coverage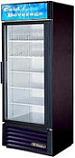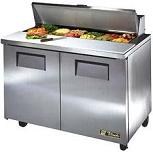 As they say in infomercials, "But wait, there's more!" The service included with this 3-year warranty is provided by True Refrigeration's own network of specialists, the only factory-trained, nationwide staff of commercial refrigerator repair experts in America. Since they've gotten their knowledge about quality True Refrigeration from the ground up, literally becoming familiar with every part of each commercial refrigerator the company sells, they know exactly how to deal with any issue you might have.
On top of this 3-year parts and labor warranty covering the entire unit, True Refrigeration will also continue to offer a 5-year parts warranty on the compressors they sell. Since the compressor is the heart of every commercial refrigerator, that extra protection covers the most important parts and the portion of the unit with the most moving parts, which are more likely to develop problems if there are any.
There are a few exclusions to this great extra protection on True Refrigeration commercial refrigerators, though. The 3-year warranty does not cover standard wear parts, including door gaskets and light bulbs, nor does it protect issues caused by improper installation or related to inadequate maintenance, which includes regular cleaning of condenser coils.