So You Want To Start A Coffee Shop...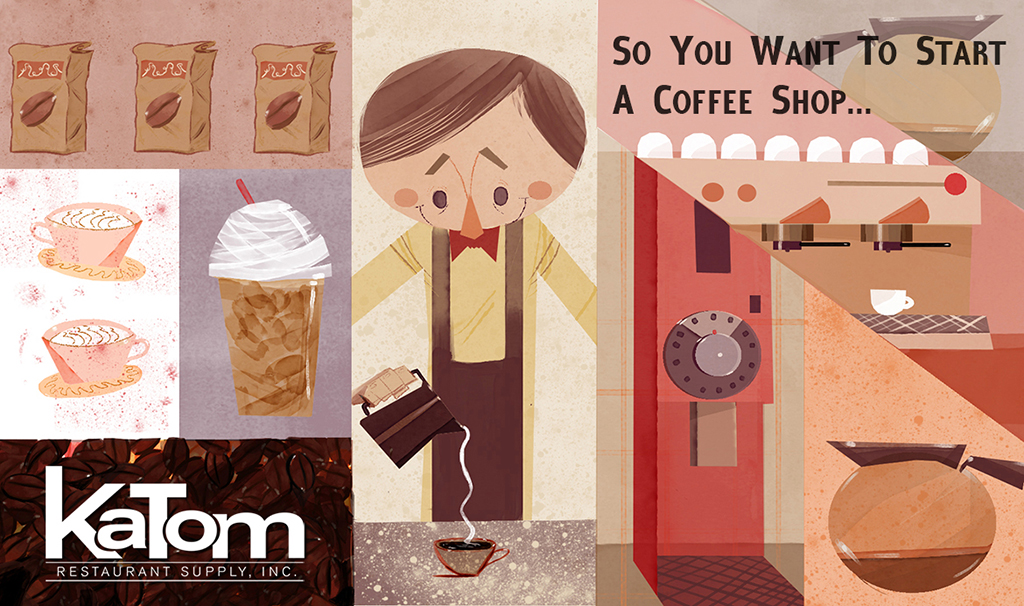 Coffee may only consist of a bunch of ground up seeds, but it is worth its weight in gold. Well over half of the adult population in the United States drinks it daily. And the coffee drinkers of today have refined their tastes, whether they take it black or in caramel mocha macchiato form. There are chains of coffee houses everywhere, proving that coffee is the real fuel we crave to start our day. You might think that there was no space left in the coffee shop market for the humble but determined entrepreneur, but you couldn't be farther from the truth! So what do you need to begin your highly caffeinated journey into coffee shop bliss?
KaTom has the information to answer just that question. Everything from supplies and equipment to where to set up shop, it's all here. Read on to find out what you'll need to get started!
GET EQUIPPED!
First off, find a roaster to buy your coffee beans whole sale. You'll want to invest in many different types of coffee. Coffee fanatics like seeing quite a bit of product variety in a coffee shop. You'll want to have breakfast coffees as well as other organic and fair trade coffee blends. For great examples of pricing and product, try visiting a few of the coffee roasters' websites, like Quartermaine Coffee Roasters.
But it doesn't matter how rich or vast your coffee supply is if you don't have a brewer! Below is a list of great products that will help you accomplish your caffeinated dream of coffee shop ownership: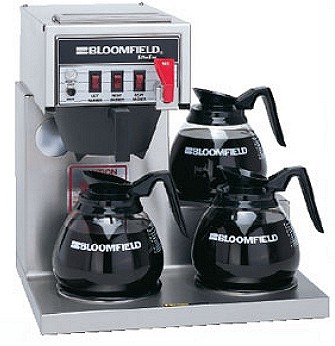 TO FRANCHISE OR NOT TO FRANCHISE?
If you aren't sure about whether to start your own business from scratch or jump into a franchise situation, then you should take a look at what kind of financial investment is required for both. Ultimately, with a franchise, you have the added benefit of the "name" already being known, and so business is almost guaranteed. With a start-up, you would have to use capital for advertising. Here is a chart that will give you an idea what you would spend out-of-pocket to join a franchise:

But if you have chosen to go the do-it-yourself route, you would have complete control over all operations of the business. You could start out small with less of an investment and then grow into a franchise business!
KNOWLEDGE IS POWER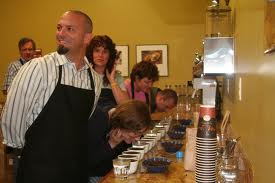 Being a Barista takes much more knowledge than you think! Imagine a paying customer who walks into a coffee shop and asks for a simple mocha. And although the barista seems to know what she is doing, the customer ends up with a cup of something that tastes like burnt dirt. Don't let this happen! Get the proper training for the job.
Some people simply want a cup of black coffee, but more often than not, people want specialty coffee drinks that are made with blenders, espresso machines, etc. So, knowing how to operate this equipment correctly is a business imperative.
There are many ways to become educated in the world of the brew. For example, you can attend barista workshops or even visit helpful websites like www.coffeeschool.org for available classes. These classes tend to be in the $500-$3000 range (per person). Even though it comes with a cost, the power of knowledge will make your chances of succeeding greatly increase!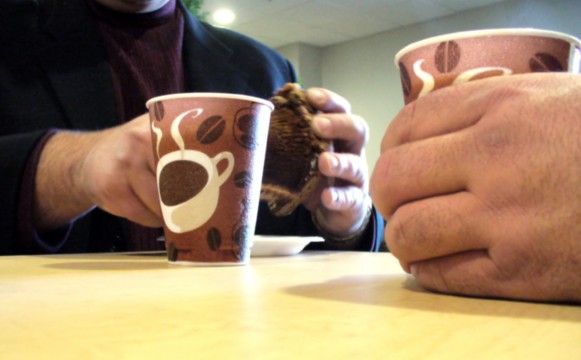 IT'S ALL ABOUT LOCATION
To have a successful coffee shop, you have to be near all of the action! Perfect places for coffee shops are busy, main streets, near office buildings, or even close to schools (parents dropping of children need their caffeine too!). Coffee shops near college campuses do well, too. Students need the extra caffeine for all the late night study sessions!
DECOR
What do you want your place to look like? Appearance is a very important element in a coffee shop. Ambiance is key! Most coffee shops give their customers a casual atmosphere and a place to hang out to enjoy their beverages. The idea is to make the customers as comfortable as possible, so they will stay longer and order more coffee! And the atmosphere all begins with the seating.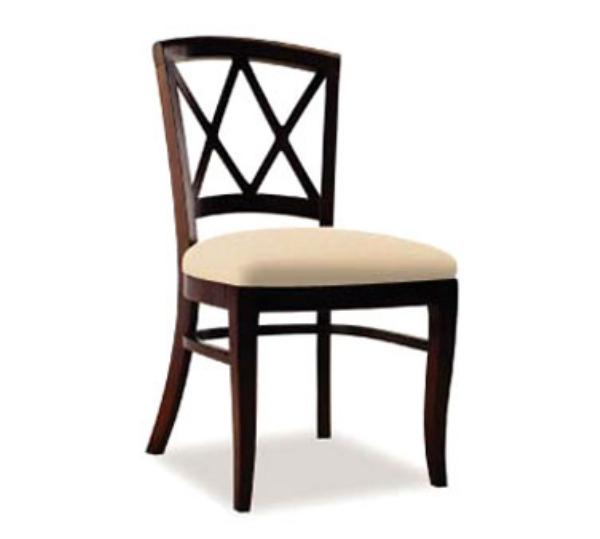 You could opt for the outdoorsy feel with patio furniture. Or for a more "swanky" look, you could choose restaurant seating. And no coffee shop would be complete without tables! Choosing the right furniture for your new coffee shop is almost as important as the coffee you sell.
PERMITS AND LICENSING
With any new business, you'll need to make sure that you've acquired the proper permits and licenses to run your new venture. Depending on your state, county, or city, different regulations could apply. Review the Small Business Association website for more details about what is required for your business.
Once you have all of the necessary supplies, know how, capital, and determination to be successful, you will be well on your way to owning your own coffeehouse. Go all the way and make sure to stock up on the cream and sugar! And good luck from your friends at KaTom!