Globe Mixers
Cakes and cookies will taste better than ever when you use Globe mixers that thoroughly mix foods for enhanced flavor.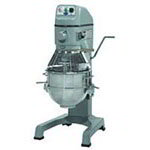 No need to make several batches of cookie dough when you can do it all at once with Globe floor mixers.
Shop All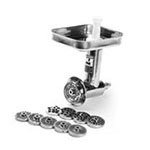 Save money on more appliances when you can enhance your mixer to perform the food prep tasks you need with Globe mixer attachments.
Shop All
Mix it up in your kitchen with Globe countertop mixers that are great for a variety of food applications.
Shop All
Globe Mixers Top Products