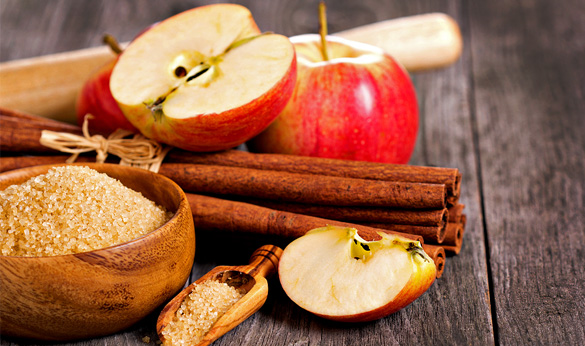 Apple Pie Apple Chips Recipe
Apple chips are a tasty treat that can be made in an number of flavor variations for a quick homemade snack. These apple chips require only 3 spices and for the best results, use a mandolin so that they will bake evenly.
Apple Pie Chips
Makes: about 16 chips
Ingredients:
1 apple
4 tbsp. brown sugar
1 tsp. cinnamon
1/2 tsp. nutmeg
Instructions:
Cut off both ends of the apple and core. On its thinnest setting, use a mandolin to slice the apple into rings. Mix the brown sugar, cinnamon, and nutmeg in a mixing bowl. One at a time, take each apple slice and press both sides down into the spice/sugar mix. Evenly spread the rings onto a baking sheet lined with parchment paper. Bake at 225 degrees F for 1 hour, flip, and bake for another hour.