Saint Patricks Day Drink Recipe For The Kids!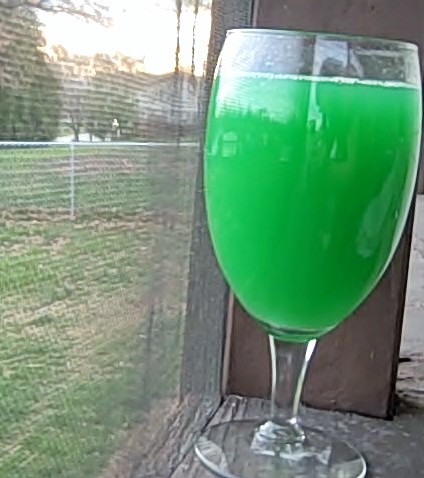 This Saint Patrick's Day, don't just prepare for your adult guests! Kids love St. Patty's Day just as much as their adult counterparts and deserve a green beverage of their own! I put together a very simple yet fun Saint Patrick's Day drink recipe your kids can help you make.
Fizzy Shamrock Tonic
Makes 2 servings
What You'll Need:
Green food coloring, 2-3 drops
2 small cans of COLD pineapple juice, not concentrate
1 bottle of COLD essence water (I used blackberry)
2 tablespoons organic sugar
An iSi Twist N Sparkle
iSi soda chargers
Instructions:
Pour both cans of pineapple juice into the Twist n Sparkle.
Fill the bottle the rest of the way up to the line with the essence water.
Add the sugar to the bottle and mix the bottle around to make sure it is well incorporated.
Add the food coloring to the bottle.
Load a soda charger into the Twist n Sparkle wand.
Twist the wand onto the bottle.
Watch as it begins sparkling!
Let the sparkling beverage set 2-3 minutes.
Serve up the tonic in fun glasses and enjoy!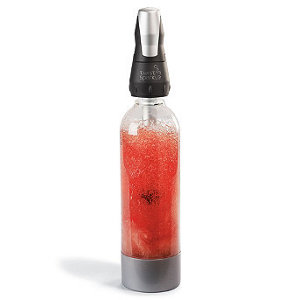 Yum! You know this drink was long gone 10 minutes after I finished the video. This tonic is sweet but crisp with a faint blackberry kiss. Give this recipe a try for your friends who choose not to drink on Patty's day or even your kiddos! Either way, they'll really appreciate the beauty and flavor!
What other beverages do you enjoy on Saint Patrick's Day? We want to know! Let us know by commenting on the blog, sending us a tweet, hitting up the KaTom Facebook wall, our Google+ account, or our Youtube channel!!!
Cheers!
-
Heather ;)