Save money when the tax man comes calling in April with a special deduction
If you're debating a restaurant equipment purchase but aren't sure if you should make it now or wait until the beginning of 2013, we may just have the incentive you need to move ahead: The government will pay you to buy now by reducing your 2012 tax rate.
That's right, you could score some pretty serious tax savings if you make the leap before January 1 thanks to an increase in the Section 179 accelerated depreciation deduction. Since we're getting into some IRS-speak here, allow us to explain.*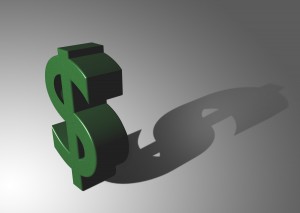 Thanks to the Jobs Act of 2010, one of the stimulus bills, Section 179 of the tax code now allows a business deduction of 100 percent up to $139,000 – instead of the usual cap of about $20,000 – on certain necessary purchases, like those of restaurant equipment. That could mean a huge reduction in your 2012 tax rate, which also means you could get paid back part of your costs. That not only equals tax savings, it increases your buying power. But you should act now because the additional depreciation deduction currently isn't scheduled to continue into 2013.
How could this potential tax savings on new restaurant equipment get any better?
We're glad you asked! If you're going to spend more than $139,000 on restaurant equipment in 2012, the stimulus efforts also extended a business deduction for 50 percent of costs between that amount and $560,000. That means you could get an additional accelerated depreciation deduction of as much as $210,500, for a total reduction in your 2012 tax rate of $349,500.
On top of all that, you still get to add in your normal first-year depreciation costs for those larger purchases, which will vary based on how much you spend, but could be a significant tax savings. And there's an opportunity for 50 percent "bonus depreciation," but don't us to explain how that works. Best to talk to your accountant.
Can you give me some hypothetical examples of this Section 179 tax deduction for restaurant equipment?
We'd be happy to.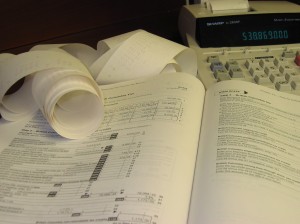 Scenario 1: Jane is starting an eatery she believes will become the hip new place in her town. She buys all her restaurant equipment from KaTom (of course), with her total tab $250,000. She uses a handy Section 179 tax deduction calculator for 2012 and finds that her big buy will net her a deduction of $205,600. Based on a 35 percent 2012 tax rate, she'll get $71,960 back from Uncle Sam in the accelerated depreciation deduction. Bottom line: Jane actually pays $178,040 for her restaurant equipment.
Scenario 2: Mario's pizza shop has been going strong for 73 years, handed down through three generations. The deck oven, walk-in cooler, and warewasher he relies on have been around for almost as long and need to be replaced. He shops around and finds KaTom has the best prices and customer service, finding he can replace the trio for $14,000. By taking the business deduction on his 2012 tax rate, Mario will realize a tax savings of $4,900. Bottom line: Mario pays just $9,100 for $14,000 worth of restaurant equipment after the tax deduction pays off.
How can I qualify for this amazing depreciation deduction on restaurant equipment and reduce my 2012 tax rate?
Another great question! Essentially all you have to do to get this tax deduction is buy business equipment, including restaurant equipment, and put it into service before Jan. 1, 2013. Most of the items on KaTom.com will qualify. Any purchases made during 2012 will be added together on your tax return to yield your accelerated depreciation deduction.
For more information on potential Section 179 tax savings, visit the IRS's website www.section179.org.
* We here at KaTom know restaurant equipment and supplies. We are not accountants. Nothing we say should be construed as professional tax or accounting advice. Please contact your accountant or the IRS with questions.