Refresh Your Taste Buds with Cool Strawberry Soup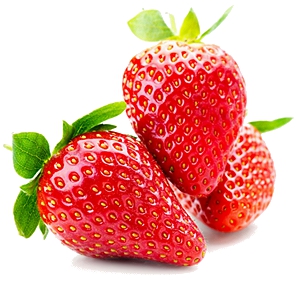 I was looking for a refreshing recipe this week. After temperature highs in the 106 degree range, I think anyone else would have the same idea too. Then I stumbled upon the idea to make a Polish soup that was traditionally used for quenching the thirst of working farmers: Zupa Truskawkowy (try saying THAT 5x fast). This soup is slightly creamy, very mild, made with strawberries, and is served cold.
Before you dismiss this fruit soup...give it a chance. I know fruit soups aren't the most popular thing (especially around Tennessee) but I assure you that after you sip on some cold Strawberry Soup, you'll feel a lot different about it.

Strawberry Soup
What You'll Need:
3 cups sliced strawberries
6 cups water
½ teaspoon ground cinnamon
¼ vanilla bean
Immersion blender, like my Waring SB10 immersion blender
½ cup heavy cream
2 teaspoons corn starch
3-5 tablespoons honey (or to taste)
Optional: sliced strawberries & whipped cream for garnish
Instructions:
Add strawberries, water, vanilla bean, and cinnamon to a stock pot
Bring to a boil
Drop the heat to a simmer for about 7 minutes, or until the strawberries are soft
Take the stock pot off of the heat
Discard vanilla bean
Use an immersion blender to purée the strawberry mixture
Add the heavy cream to a small bowl
Add a couple spoonfuls of the hot strawberry mixture to the cream, stirring continuously
Whisk the cornstarch into the cream mixture
Whisk the cream/cornstarch mixture into the strawberry purée
Mix in the honey to taste
Add the stock pot back to the heat
Barely bring to a boil
Lower the heat to a simmer, stirring continuously for 2-4 minutes
Let cool & refrigerate overnight
Optional: top with whipped cream and sliced strawberries
Enjoy!
This recipe is like a breath of fresh air compared to your traditional hot soup. It's creamy, very fresh, and only mildly sweet. Try it as an appetizer in place of a salad or as a light dessert.
Keep cool, stay out of the heat, and keep hydrated!
Until next week,
-
Heather ;)
Recipe based off of a Zupa Truskawkowy recipe by Barbara Rolek

Song "Drops of H2O" by J.Lang