Paula's Super Bowl White Chicken Chili Disappears Quickly!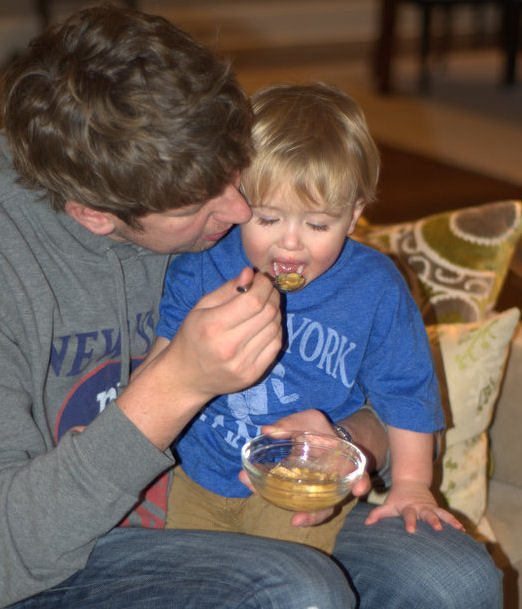 As always when I want a specific recipe my first stop is to see if Gourmet ever covered it. In the case of Super Bowl Sunday the recipe I was after was white chicken chili and lucky for me Gourmet had covered it. Even though I love and trust Gourmet recipes hoards of online reviewers led me to alter the original recipe in quite a few places.
My basic changes were using whole milk instead of heavy cream, flip flopping to use less milk and more stock, and upped the flavor profile with more seasoning and fresh jalapenos. The result was stunning and a big hit at our house. It was received so well that it was eaten before I even got a chance to take a picture, so you will just need to talk my word on this one!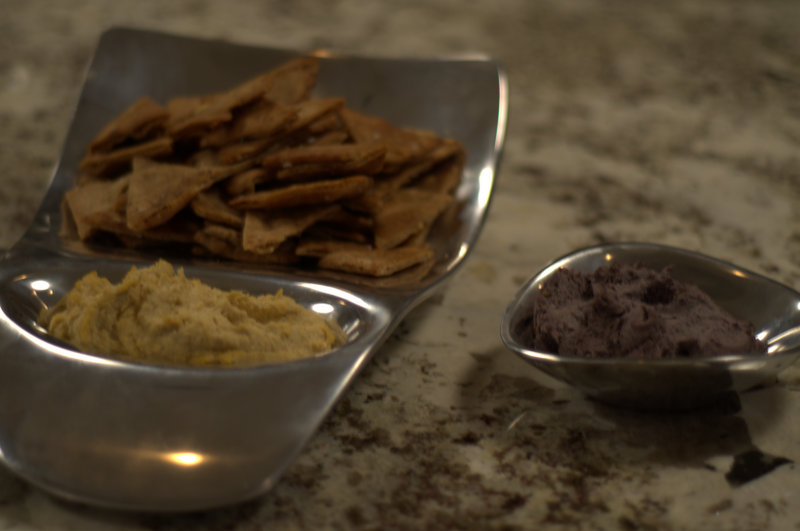 A brief note on the chicken, I poached my chicken in 32oz chicken stock and found that I needed quite a bit of this stock later when assembling the soup. You could also roast your chicken or even use a store bought rotisserie chicken, but if you do have some extra stock handy because it will definitely need the extra liquid. I used 4 additional ladles of stock which I estimate to be 2 cups so just keep that in mind.
Below is the recipe as I have revised it, a definite winner. Feel free to increase the cumin and chili powder more or less to taste. I found that my 5qt Staub cocotte was the perfect size to cook this in and also looked nice on the stovetop since that is where it was served from, but any 5-6qt pot would do quite well, I'm sure.
Enjoy and can't wait to hear if anyone tries or tweaks this!
White Chicken Chili
1/2 pound dried navy beans, picked over
1 large onion, chopped
1 stick (1/2 cup) unsalted butter
1/4 cup all-purpose flour
1-1/2 cup chicken broth
1-1/4 cups half-and-half
2 teaspoon Tabasco, or to taste
3 teaspoons chili powder
3 teaspoon ground cumin
salt, to taste
pepper, to taste
two 4-ounce cans whole mild green chilies, drained and chopped
5 boneless skinless chicken breast halves (about 2 pounds), poached in chicken stock then shredded
1-1/2 cups grated Monterey Jack (about 6 ounces), plus extra to serve
2 Fresh jalapenos, deseeded and sliced, divided
Accompaniment: cilantro leaves, sour cream, additional Monterey jack cheese & jalapeno slices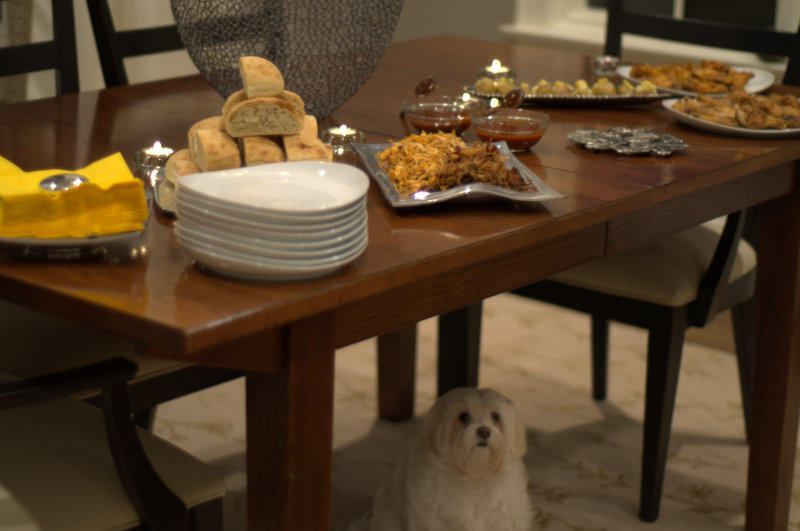 In a large pot soak beans in cold water to cover by 2 inches overnight. Drain beans in a colander and return to kettle with cold water to cover by 2 inches. Cook beans at a bare simmer until tender, about 1 hour, and drain in colander.
In a skillet cook onion in 2 tablespoons butter over moderate heat until softened.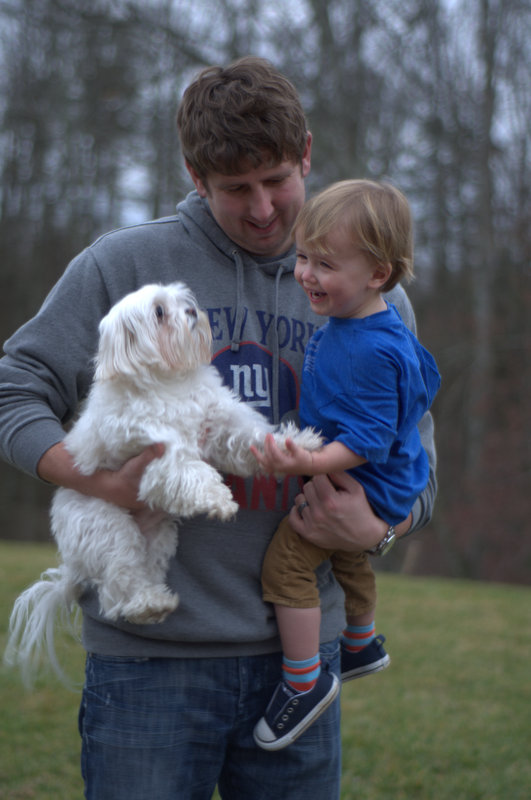 In a 6- to 8-quart heavy pot melt remaining 6 tablespoons butter over moderately low heat and whisk in flour. Cook roux, whisking constantly, 3 minutes. Stir in onion and gradually add broth and half-and-half, whisking constantly. Bring mixture to a boil and simmer, stirring occasionally, 5 minutes, or until thickened. Stir in Tabasco, chili powder, cumin, salt, and pepper. Add beans, chilies, most of your sliced jalapeno and chicken. Add ladles of the chicken stock you poached your chicken in until it reaches the desired consistency you would like - for me this was 4 ladles of additional broth that I added. Add in the Monterey Jack and cook mixture over moderately low heat, stirring, 20 minutes.
Garnish chili with any or all of the following: cilantro leaves, sour cream, Monterrey jack and jalapeno slices!