Paulas Kale Chip Recipe: Simple & Satisfying!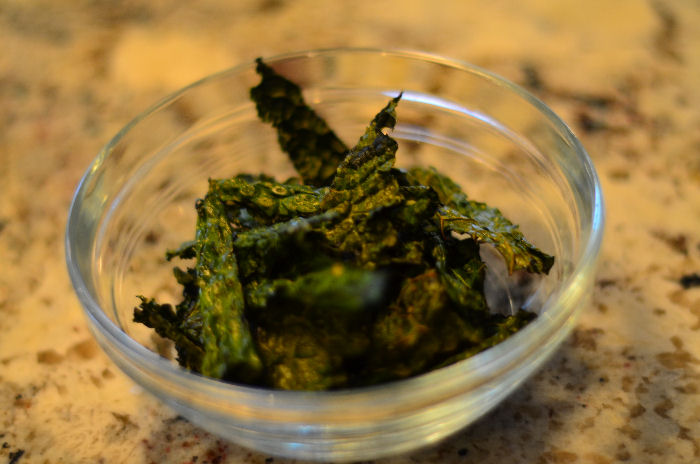 I hate to call this a recipe because it is the simplest thing ever, but this weekend I decided to make kale "chips and WOW; am I in love. They bake up to perfect crispy shards that nearly melt in your mouth, all while being incredibly good for you. Don't just take my word for it, little Jack loved them too!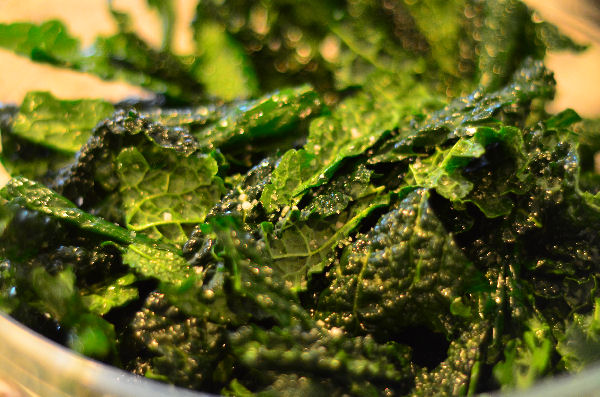 Here is all you need to do for amazing Kale Chips:
Preheat your oven to 300F

Take 1 bunch of kale leave (I used the flatter version, but I am sure curly would be fine).

Wash and dry your kale then run your knife down both sides of the tough center stem, discarding that part.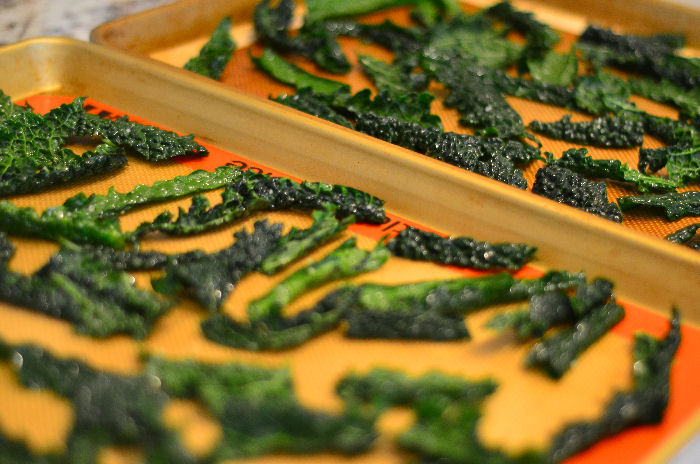 Cut or tear into large-ish size pieces and toss with olive oil and sea salt (to taste).
Spread in a single layer on a baking sheet (preferably lined with either parchment paper or a sil-pat liner) and bake for approximately 16 minutes.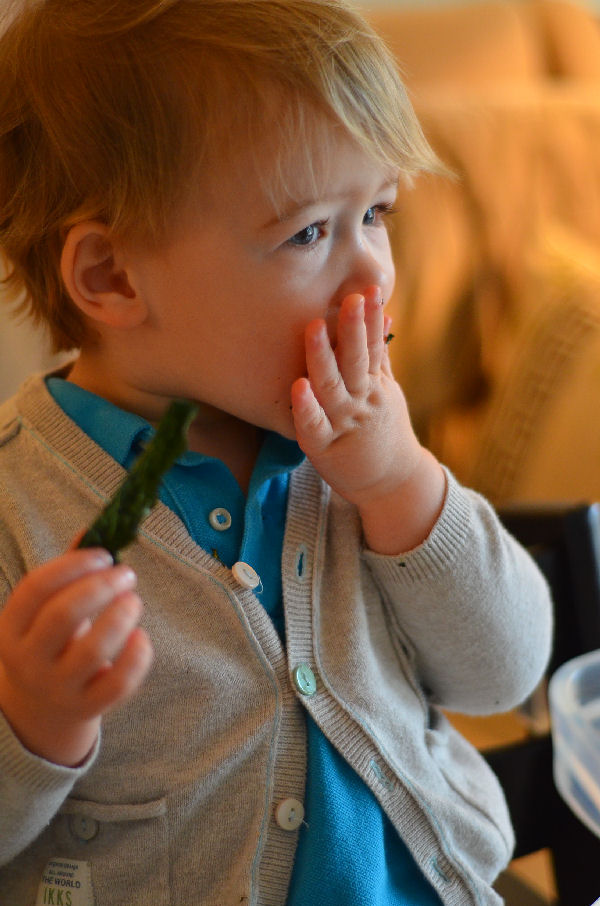 Note from Paula: You want the "chips to be crisp but not brown so just watch carefully toward the end.
Let them cool and then enjoy!!! I can assure you, they will NOT last long; in fact my first batch was eaten entirely by Jack, meaning none was left for me. :(