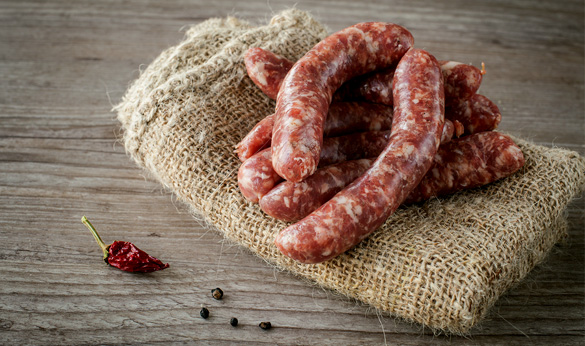 Single Pan Dish: A Quick and Easy Dinner Recipe
After a long day of work, most of us just want to have dinner ready and have little to no clean up. To simplify cleanup, we offer this quick Italian sausage potato skillet that can all be cooked in one dish. It takes a total of 45 minutes to cook and the only prep work is to cut, chop, and peel.
Italian Sausage Potato Skillet
Ingredients:
Vegetable oil
2 cloves of garlic, minced
1 large onion, diced
3/4 lb. Italian sausage, cut into bite size pieces
3 medium potatoes, peeled and cut into 1 inch pieces
3 bell peppers, cut into 1 inch squares
1/4 tsp. ground oregano
1 bay leaf
2 cups organic tomato sauce
Salt and Pepper
Directions:
Heat oil in in a cast iron skillet over medium heat. Add onion and garlic to the pan. Cook the onion and garlic until golden. Add the Italian sausage, potatoes, and peppers to the skillet. Add the oregano, bay leaf, salt, pepper, and tomato sauce to the skillet. Mix well. Cover and cook for 40-50 minutes (or until the potatoes are tender), stirring occasionally.