Mary Lou Henry's Recipes of the Month: June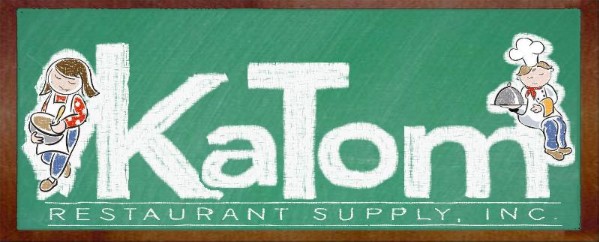 Recipes of the Month
As the season brings tasty fresh melons our way, I wanted to share a couple quick and delicious recipes to enjoy over the summer months.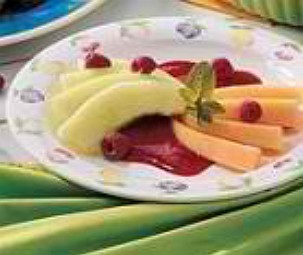 Melon With Raspberry Sauce
Yield 6 Servings
Ingredients
2-2/3 cups unsweetened raspberries
3 tablespoons honey
1 teaspoon lemon juice
1/8 teaspoon ground ginger
1 large cantaloupe
1 medium honeydew melon
Directions
Set aside a few raspberries for garnish. Place the remaining berries in a blender or food processor; cover and process until pureed. Add the honey, lemon juice and ginger; cover and process. Strain and discard seeds; set sauce aside.
Cut the cantaloupe and honeydew into three wedges; cut each wedge widthwise in half. Remove seeds and rind. With a knife, slice each piece of melon lengthwise toward narrow end without cutting completely to the end. Open into a fan shape.
On each dessert plate, place 2 tablespoons of raspberry sauce and a cantaloupe fan and honeydew fan. Garnish with reserved raspberries.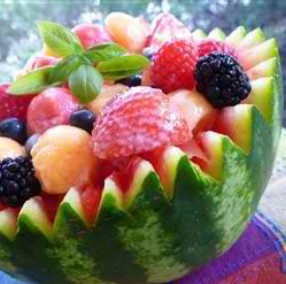 Strawberry-Melon Salad
Yield 6 servings
Ingredients
1 cup lemon yogurt
1 tablespoon honey
1 teaspoon lemon juice
2 cups watermelon balls
2 cups cantaloupe balls
2 cups halved fresh strawberries
Directions
In a salad bowl, whisk together the lemon yogurt, honey, and lemon juice until smooth, and gently fold in the watermelon balls, cantaloupe balls, and strawberries. Toss to coat, and serve.
Anyone building or renovating schools that involve kitchens, serving areas or dining areas; please contact me at MaryLou@KaTom.com or 865-223-1150; or KaTom direct at (800-541-8683 or 423-586-5839). We would be grateful for the opportunity to provide quotes or respond to bids or RFP's on any and all items needed.
Thank You,
Mary Lou Henry