KaTom's Reps Are ON THE BALL!!!
Here at KaTom, our Representatives are always on the ball! They work hard to give us the information we need to make shopping with KaTom the experience it is today. Since our reps are always so helpful (and friendly to boot) you can bet we had blog about them! In their honor we have started a "Reps On The Ball blog series, featuring none other than our reps....on a ball (quite literally)! Patricia's exercise ball is raring and ready to go so let's see which reps have paid her office a visit recently!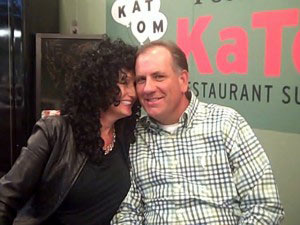 First up is Mike Phillips who was fortunate enough to share a seat on the ball with none other than Cher! Mike Phillips is a representative for quite a few of the brand name products we sell on KaTom.com (Frymaster, Carlisle, Delfield, Lincoln, Kolpak, and Manitowoc, to name just a few). It goes without saying that Mike is a pretty busy guy. One could easily say that he is always ON THE BALL!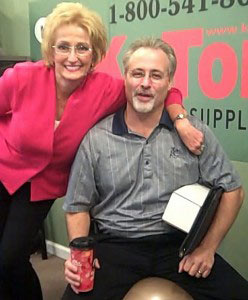 Our second exercise ball victim is our representative for Carter Hoffman; Dan Matlack. He seems fairly happy to be sitting with his coffee and Patricia beaming over his shoulder. You'd be happy too if you were ON THE BALL like Dan!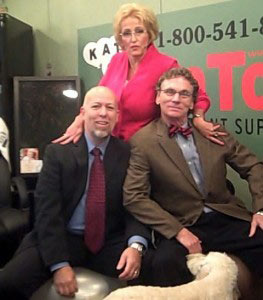 Third for this week's ON THE BALL blog are wonderful Mercer Knives reps, Lanny Chase and John Nunez. You never know, we might do business with Mercer in the future, so these guys are a big help!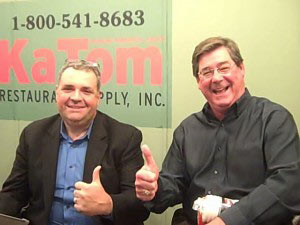 Last but certainly not least are our Tablecraft reps, Patrick Carrol and Gary Dallas! These guys really are KaTom Heros! They make sure to stop in and give us the latest and greatest information about Tablecraft products. With so many Tablecraft products on our KaTom.com site, you can really tell that they have been ON THE BALL!