KaTom's History
KaTom's History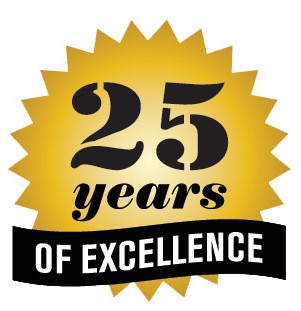 Today, KaTom Restaurant Supply is a thriving business with over 65 employees, a huge web presence and an offering of nearly 166 thousand products. It wasn't always this way. KaTom started with very little and flourished through perseverance and faith.
From the garage of Tim and Patricia Bible, B&B Equipment (later KaTom) first sold smallwares to Western Sizzlin' Steakhouses. Tim was a franchisee at the time, so he knew equipment and manufacturers very well and soon the business began to grow by selling to other companies. Between the booming sales and encouragement from a family friend, the Bibles decided to create a catalog of their products to expand the company. This turned out to be a great idea, as even now half the purchases made at KaTom originate as catalog requests on the website.
Tim became determined that the World Wide Web was the place to be and the future of sales. He disregarded much skepticism and with hard work, Tim had his goal in sight. But tragedy struck and a month before the website was to launch, he unexpectedly passed away. The family had to quickly make some very important decisions. Patricia was comfortable with the catalog business; she understood it and now had the experience to make it work on her own. However, she just couldn't let all of her husband's hard work go to waste, so www.katom.com was born. The web became a powerful tool that allowed customers unprecedented accessibility and aided in the expansion of the company.
KaTom now supplies a plethora of businesses and individuals from Mom and Pop stores to franchises; even healthcare and correctional facilities! In addition to a thriving outside sales division, constant improvements to the website have steadily increased sales over the years. KaTom grew 60% in both 2010 and 2011. No longer in the garage, KaTom now operates from a large warehouse.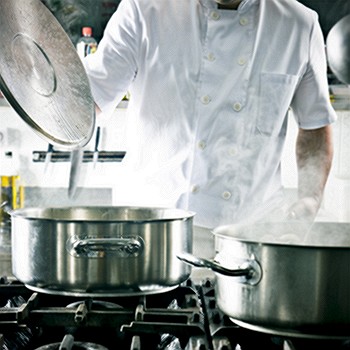 In 2009, KaTom was awarded with their first government contract through the GSA (General Services Administration) and was certified by the WBENC (Women's Business Enterprise National Council) as a 100% woman-owned business. For three years straight, they have been ranked among the 5000 Fastest Growing Companies in America, leaping more than 1,800 spots in 2011 alone.
KaTom's slogan, "It's About You," is derived from Tim's company motto; "Customers are never an interruption to our day. They are the reason we are here." The business was built around this standard. That's why the slogan means so much to the administration and staff that serve you at KaTom!
(In the next issue: Join us as we move to our new home in Kodak, TN – nearly 3 times bigger than our current facility!)