KaTom Reps Are On The Ball: Eggstallment 16
Spring is in the air on this fantastic Good Friday morning! Everywhere you go you can expect to see baby animals and blooming flowers. Here at KaTom, we've been looking forward to Easter. On this day we celebrate by coming together with our families to celebrate the Resurrection and let the kiddos hone their egg hunting skills (while getting some candy in return).
KaTom is currently decorated with festive Easter flowers. Our special visitors this week were feeling the Easter vibe as well. All of this festive spirit and eggcitement means this is a very special: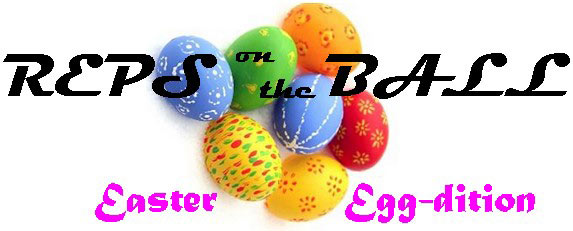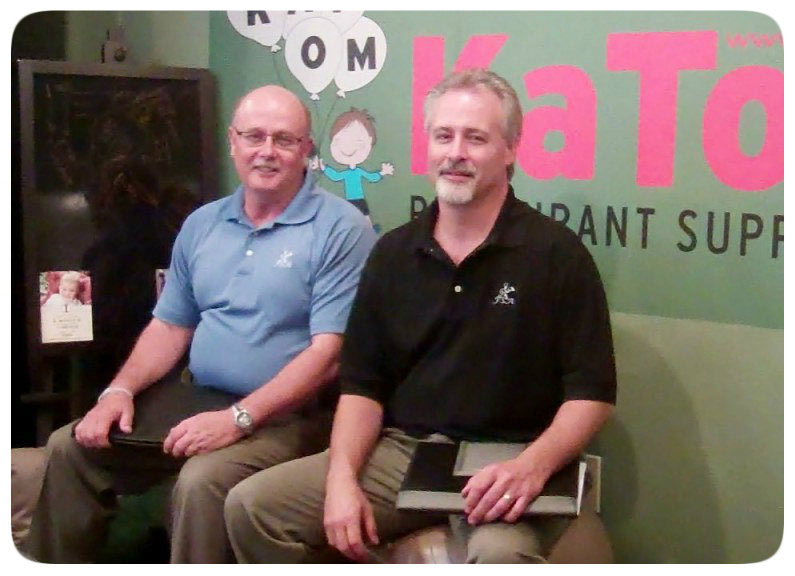 Our first group of hard working visitors was none other than the great Dan Matlack and David Terrell. Dan and David came to KaTom this week to help educate us on the durability and wide array of products Eagle brand offers. Eagle's shelving seemed to be the star of the show with their undoubtedly easy to adjust shelves (Quad-Adjust) and longtime warranties. Both Dan and David were ON THE BALL and were a pleasure to have in the office! Thank you for teaching us so much!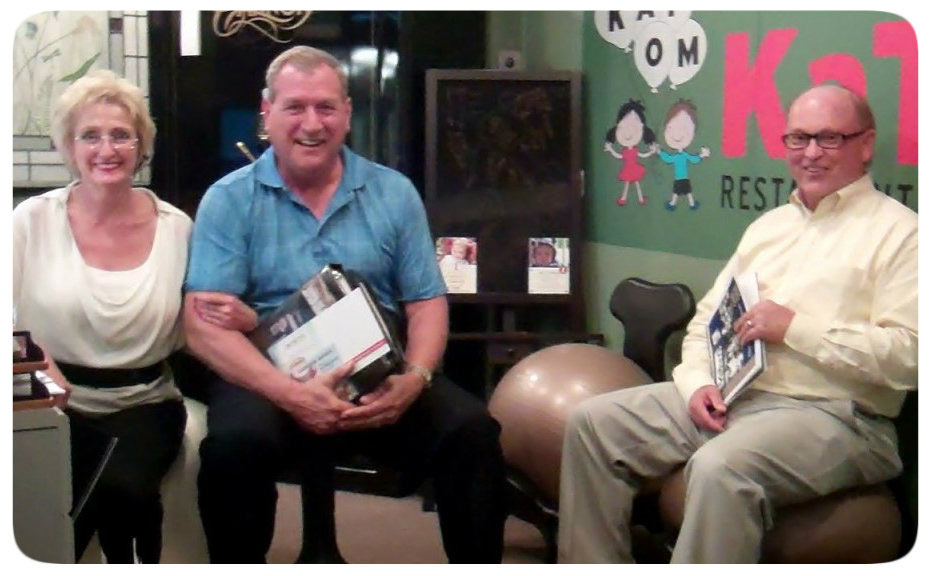 The second group to visit KaTom contained dependable Rick Shirk and none other than Michael LaFortune, Elkay Regional Sales Manager. KaTom will be adding Elkay products in the near future. If you aren't familiar with the Elkay brand, you'll be happy to know that they manufacture everything from water fountains to bottle filling stations and commercial faucets. Michael and Rick were ON THE BALL, bringing the Easter spirit with them as they met with our leader, Patricia. Thanks again to Michael and Rick for a fantastic visit.
The KaTom Crew wishes you an eggspecially joyful and blessed Easter weekend!