KaTom gets a Pigeon Forge Welcome!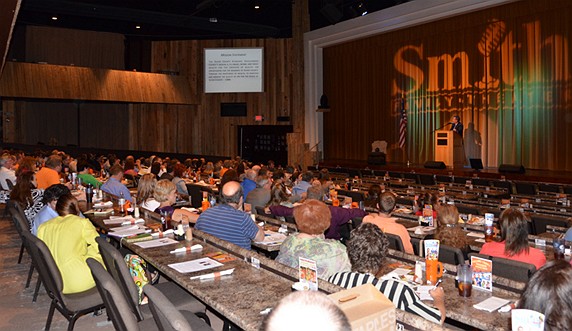 KaTom was honored to be part of a presentation by the Sevier County Economic Development Council (SCEDC) at the Pigeon Forge Hospitality Association (PFHA) during that group's September meeting, which was held at the Smith Family Dinner Theater. SCEDC Executive Director Allen Newton spoke about how he and Assistant Director David Wear, who also happens to be the mayor of Pigeon Forge, worked for three years with our loyal leader, Patricia, to help KaTom get into our snazzy new digs. Allen and David were real gems in this process. They could not have worked harder to provide us the assistance that we needed or to sell Sevier County as the right home for our future growth. The area is lucky to have them leading economic development efforts.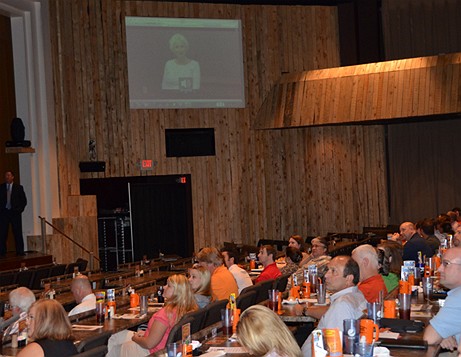 In addition to Allen's presentation, there was a brief video message from Patricia, who spoke about all the wonderful plans she has for KaTom now that we've settled into Sevier County. She also spoke about how excited we are to be the newest member of the PFHA, which is an extraordinary group of hotels, restaurants, attractions, and related businesses in Pigeon Forge and the surrounding area. You can find out more about it on the Pigeon Forge Hospitality Association website .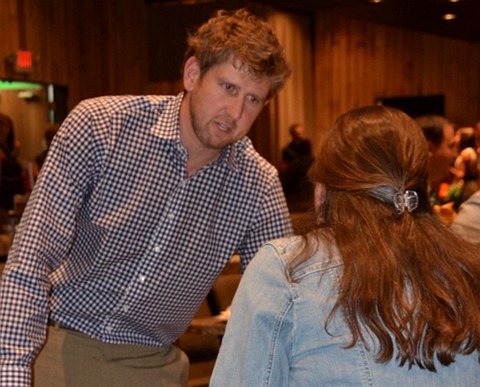 Representing KaTom at the meeting were Vice President of Business Development John Chesworth - who breathed a sigh of relief when time constraints relieved him of his duty of speaking in front of the crowd of about 150 - our Brand Journalist Derek Hodges, and Project Manager Raymond Ward, who was on his first day with KaTom.
It was a wonderful event, and KaTom would like to send out a special "thank you" to SCEDC and PFHA for inviting us!