More snow means more snow pictures
We recognize that those in the high mountains just beyond our Kodak, Tenn., address, as well as those in certain regions north of here will scoff at the inch or two of snow that covers the KaTom area this morning, but we're just enjoying looking out the window at the beauty of it all. And, because we know not everyone has that opportunity today, we thought we'd share some shots of our latest snowfall. This could be considered good news for two reasons. First, it means you get to enjoy the scenery with us. Second, it means we're sharing another glimpse at the KaTom HQ in progress. With construction crews working six days a week, a lot has changed since the last time we did that.
Please enjoy our March 6 winter wonderland gallery!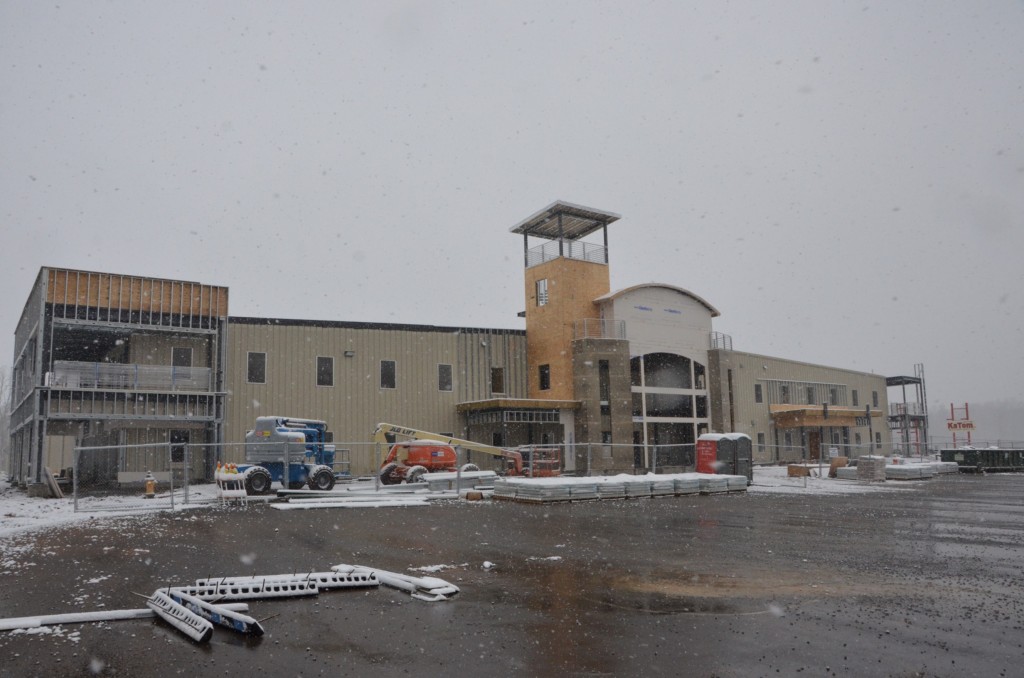 The outside construction equipment is in hibernation another day, though work continues at a feverish pace inside the building. The good news is it's supposed to be in the mid-60s here by Friday (that's East Tennessee weather for ya) and the roads stayed relatively clear since it was in the upper 40s just yesterday.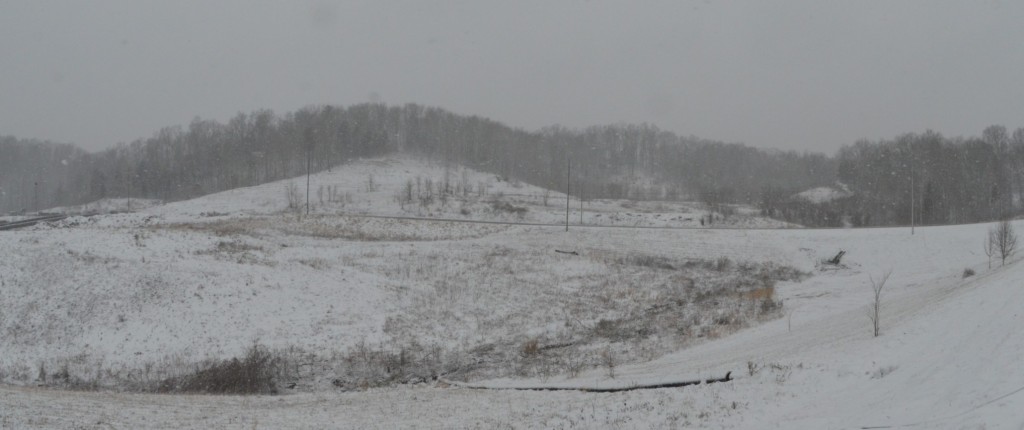 This is what the windows in the front of KaTom look out onto today - hills and gullies covered in snow. We'd show you the mountains if we could, since they already looked incredible as of yesterday afternoon, but it's impossible to see them for the snow in the 10 or so miles between here and there. Maybe the snow and clouds will clear out later today and we'll be able to add some.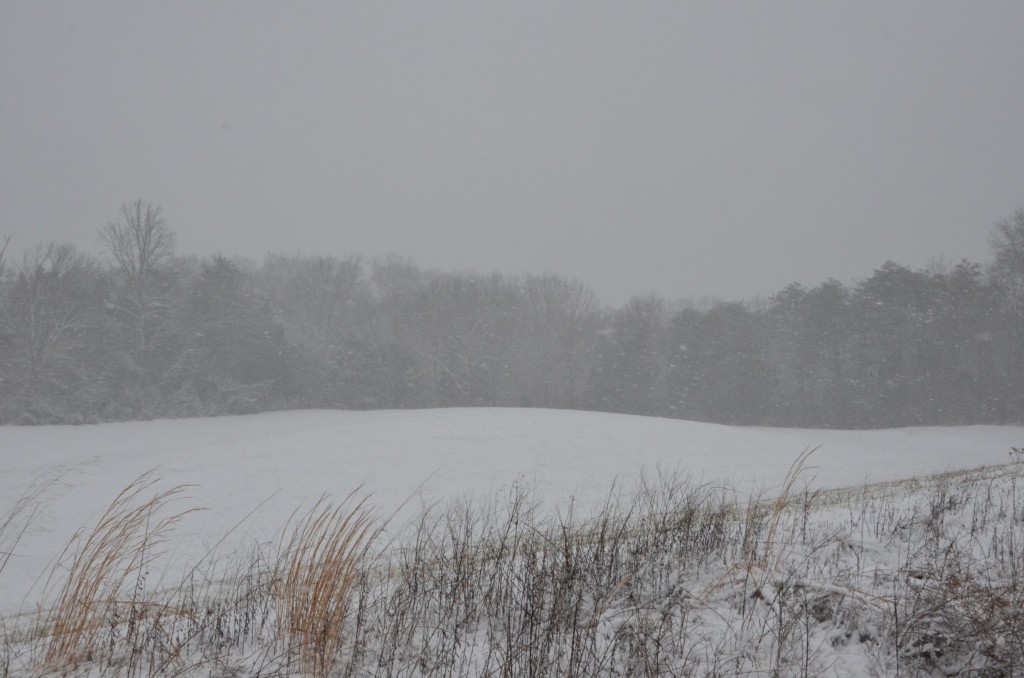 A closer shot of some of the hills in their winter coats.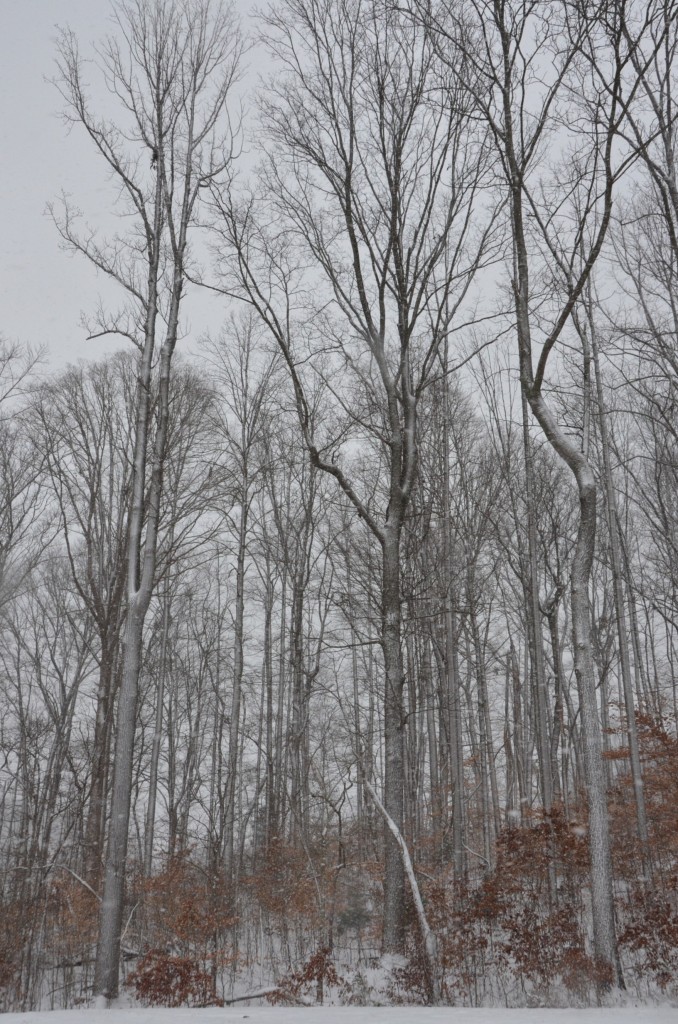 Speaking of winter coats, we love how it looks like these oak saplings have put on a covering of brown leaves and huddled under their larger kin seeking shelter from the winter storm.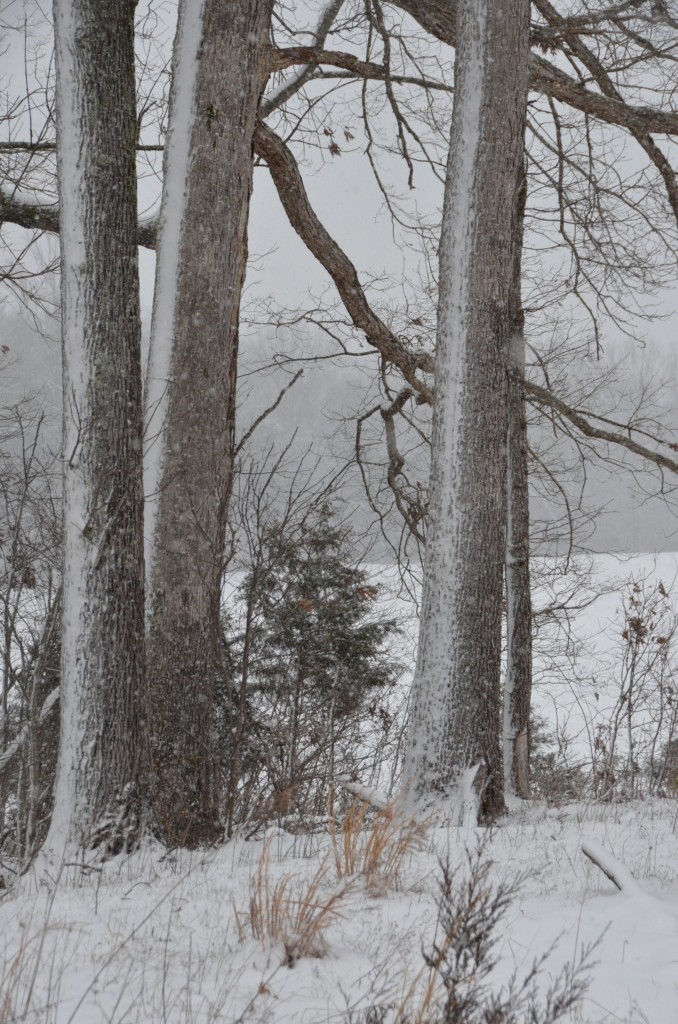 The snow started in big, wet flakes early this morning, painting these trees with a skunk-like stripe.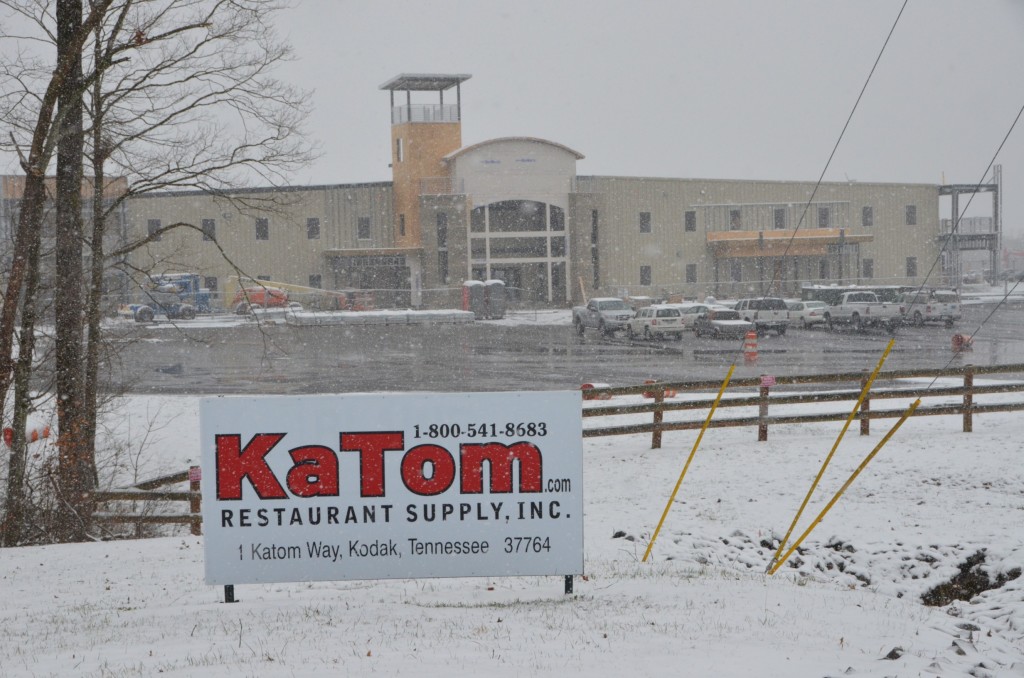 From the road, KaTom looks pretty as a postcard in the snow. If only we could get rid of the power pole supports.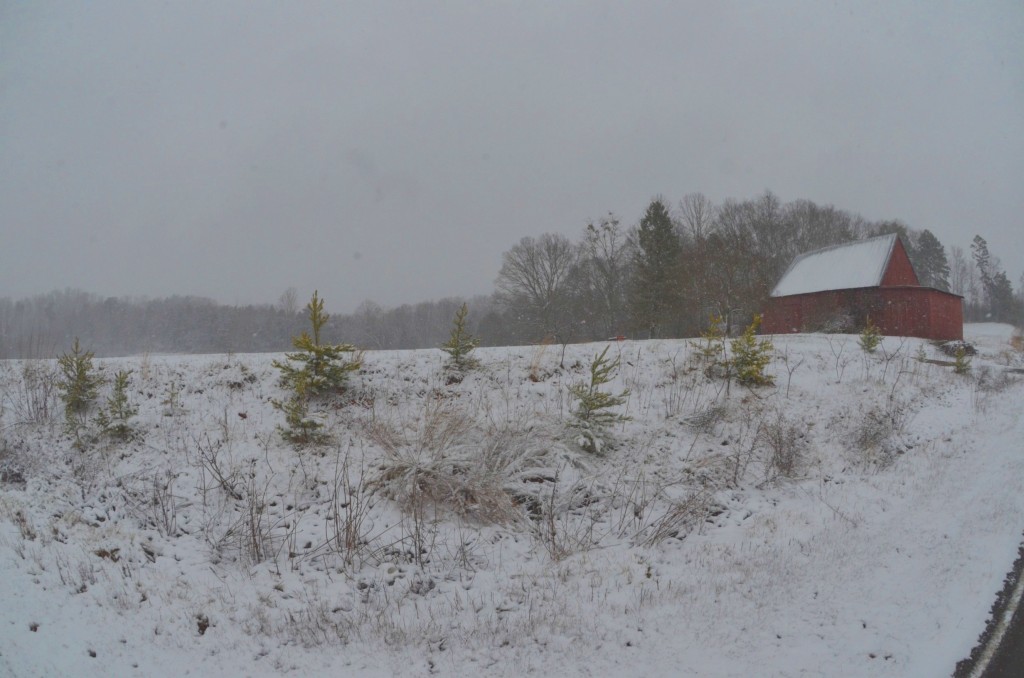 A consensus favorite part of the new KaTom neighborhood is this red barn, which makes for a beautiful country winter scene when it snows.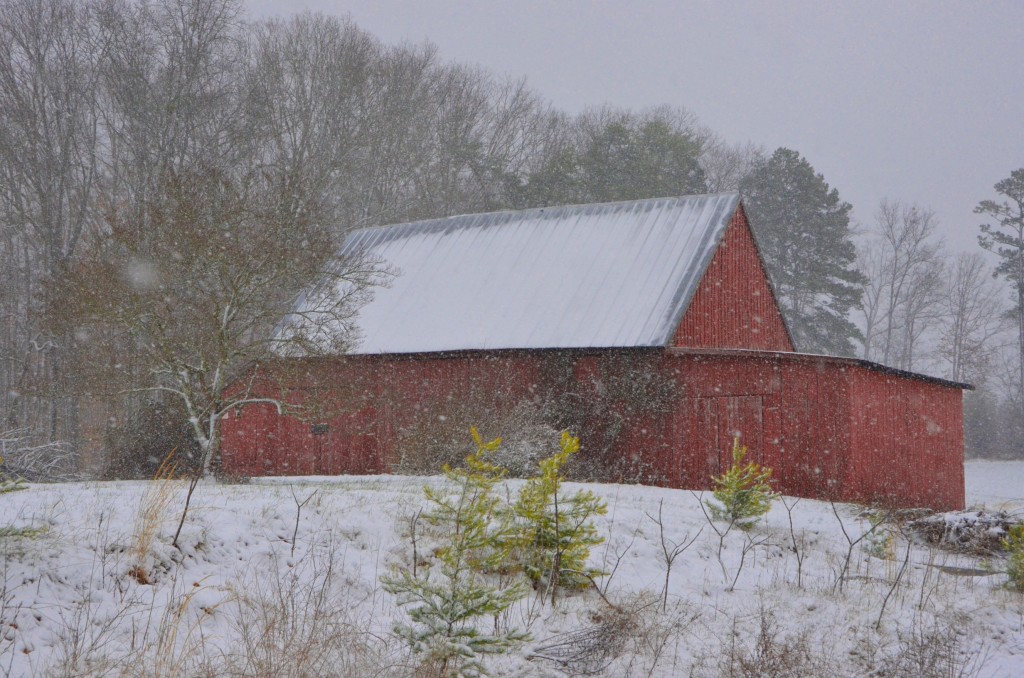 The barn a bit closer, with a nearby dogwood tree showing a skin of snow on top of its bark.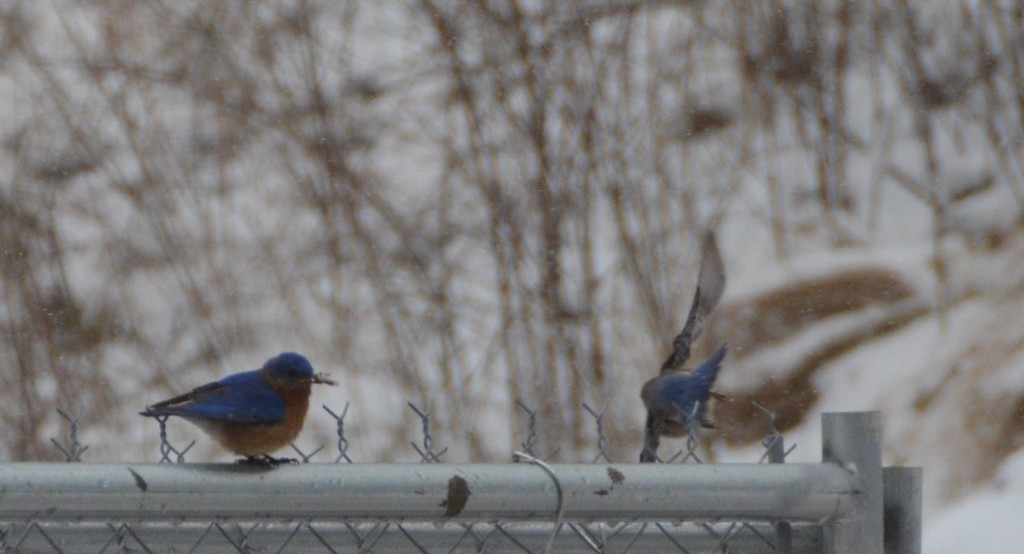 We also had a friendly flock of Eastern bluebirds flitting around the building. Here we caught one taking flight from its perch on a construction fence, while another proudly holds a bug in its beak.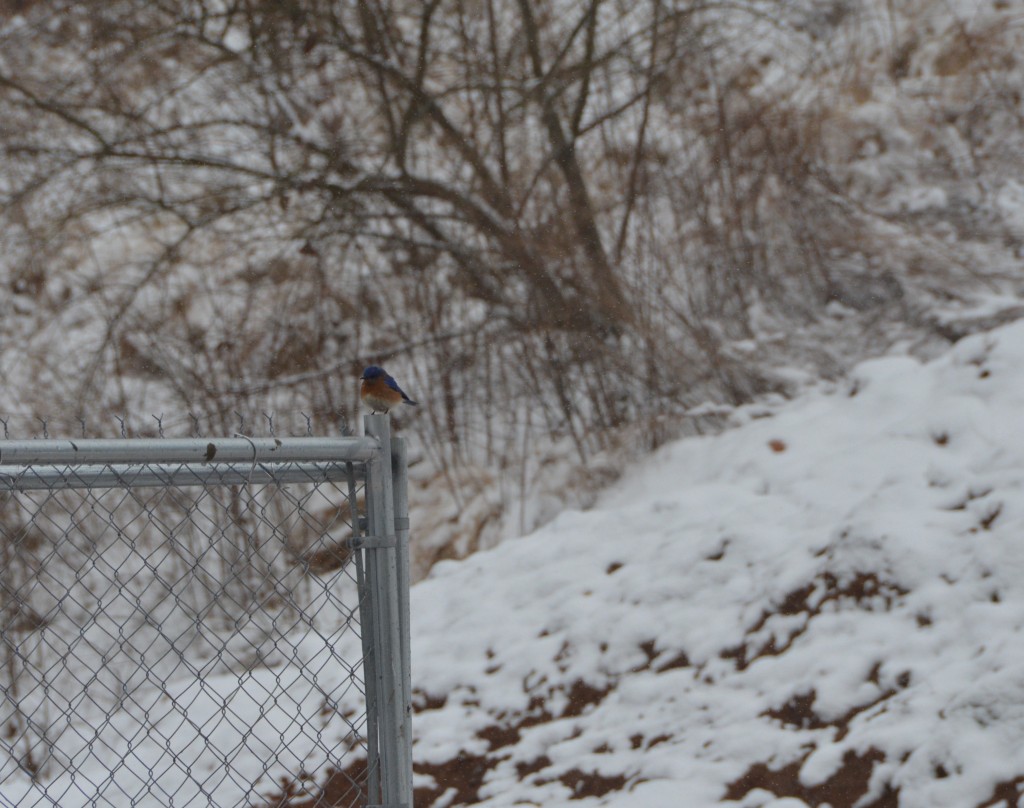 Aren't those brilliant blue feathers beautiful against the snowy white backdrop?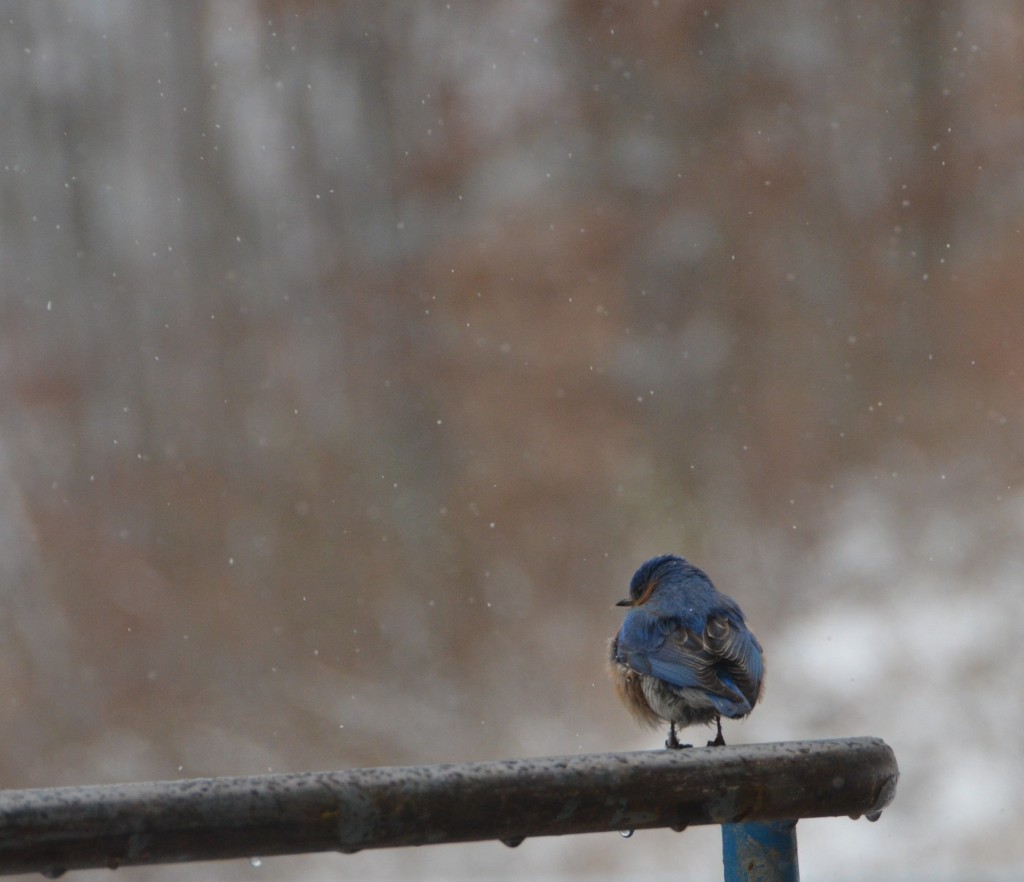 One of the little birds found a perch on the railing of a scissor lift bucket.