It's National Apple Betty Day!
Apple Betty with Almond Cream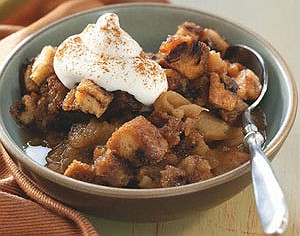 Recipe and photo courtesy of http://www. tasteofhome.com
It's Apple Betty Day…and there's no better time for it! Apples are the fruit of the season, so this is the perfect dessert. Serve it alone or with a scoop of ice cream. The nice mix of cinnamon and cardamom make this a yummy treat for the Autumn months. This recipe, courtesy of www.tasteofhome.com, is easy to make and super delicious.
Ingredients: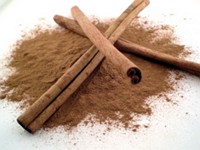 3 pounds tart apples, peeled and sliced
10 slices cinnamon-raisin bread, cubed
3/4 cup packed brown sugar
1/2 cup butter, melted
1 teaspoon almond extract
1/2 teaspoon ground cinnamon
1/4 teaspoon ground cardamom
1/8 teaspoon salt
Whipped Cream:
1 cup heavy whipping cream
2 tablespoons sugar
1 teaspoon grated lemon peel
1/2 teaspoon almond extract
Directions: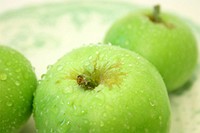 Place apples in an ungreased 4- or 5-qt. slow cooker. In a large bowl, combine the bread, brown sugar, butter, extract, cinnamon, cardamom and salt; spoon over apples. Cover and cook on low for 3-4 hours or until apples are tender.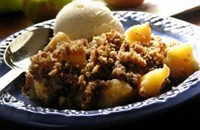 In a small bowl, beat cream until it begins to thicken. Add the sugar, lemon peel and extract; beat until soft peaks form. Serve with apple mixture. Yield: 8 servings.
Enjoy!