It's Chop Suey Day!
Chop Suey Recipe

Recipe and photo courtesy of http://www. Foodnetwork.com
It's Chop Suey Day! This Chinese dish is a staple in America; it is widely believed to have been invented in America by Chinese immigrants. Mainly consisting of meat, eggs, and vegetables, it can be served over rice or chow mein noodles. This Chop Suey recipe, courtesy of the Food Network, is a hearty dish with chicken, cabbage, and mushrooms. So celebrate Chop Suey Day with this incredible recipe, and remember to make enough for seconds!!
Ingredients:
8 (3 by 3-inch) packaged Chinese wonton skins, separated
1 tablespoon plus 2 teaspoons canola oil
1/4 teaspoon salt
2 scallions, greens included, trimmed and thinly sliced (about 1/4 cup)
3 cloves garlic, sliced
4 cups sliced napa cabbage
3/4 cup celery, thinly sliced (about 4 celery hearts or 2 long stalks)
1 (8-ounce) can bamboo shoots, drained and julienned
2 cups shiitake mushrooms, cleaned, trimmed and thinly sliced (about 6 ounces)
3/4 teaspoon sugar
1 cup low-sodium chicken broth
1 1/2 tablespoons low-sodium soy sauce
2 tablespoons toasted sesame oil
1 1/2 teaspoons cornstarch dissolved in 1 tablespoon cooking sherry
2 cups cubed or shredded cooked turkey or chicken
2 cups cooked brown rice
1 tablespoon toasted sesame seeds
Directions:
Preheat the oven to 375 degrees F.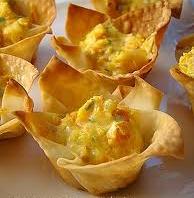 Brush a baking sheet and the wonton skins lightly on both sides with 2 teaspoons of oil. Season with salt and bake for 10 to 12 minutes, or until browned and crisp. Transfer to a cooling rack and reserve.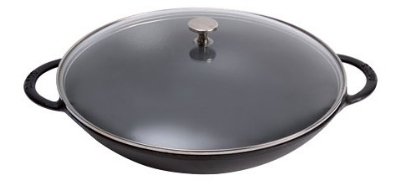 In a large heavy skillet or wok, heat the remaining 1 tablespoon of canola oil over medium-high heat. Add the scallion, garlic, cabbage, celery, bamboo shoots, and mushrooms and stir-fry until cabbage is soft and wilted, about 3 to 4 minutes.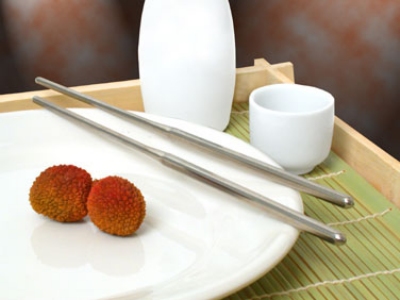 Add the sugar, 3/4 cup of the chicken broth, soy sauce, and sesame oil and cook for 3 minutes. Add the sherry-cornstarch mixture and, if the mixture is a little dry, the additional 1/4 cup chicken stock. Add the turkey or chicken and heat through. Serve the chop suey over the cooked brown rice and top with sesame seeds and reserved crushed wonton skins.
Then grab your chop sticks and enjoy!
Yield: 4 servings (1/2 cup brown rice, 1 cup chop suey, 2 wonton skins)