Homemade Fried Chicken Recipe: A How-To Video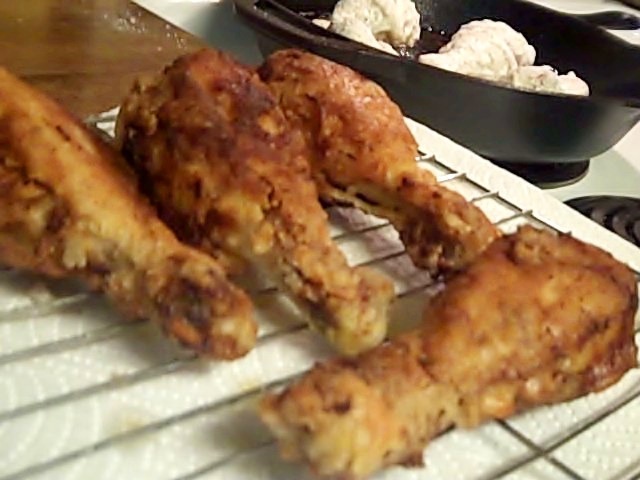 What's the ULTIMATE Southern comfort food? If you guessed fried chicken...you guessed right! Many try their hand at this seemingly simple dish and, instead of the crunchy, delicious crust fried chicken is known for, end up with a result more like soggy oil paste. Others cook their chicken to a golden brown only to find that the inside has been left raw. THEN, we have those unfortunate souls who have worked hard preparing their chicken but find that, time after time, the crust comes off of the chicken before it's even done.
Don't fear! If you're looking to prepare some mean, down home fried chicken like grandma used to make, it really isn't that hard. It just takes certain conditions...and a certain pan. Oil temperature must be high enough to brown the crust properly while low enough to match the cooking time of the chicken itself.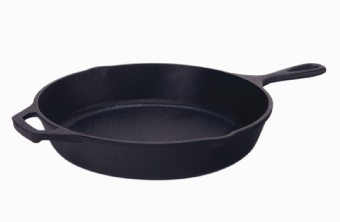 Now let's get to that pan I was talking about. I know some people may think cooking in an electric skillet will do the trick but, I'm sorry, no. Though it is possible to cook chicken in just about any vessel, an old fashioned cast iron pan is what you REALLY need. Time and time again, this statement has been proven true. Cast iron holds on to heat so well and has been the cookware of choice for Southern fried chicken for so long that it would be near blasphemy to cook it in anything but. Thankfully, Lodge cast iron is a very affordable brand. For a little more than $18 I bought a 12 inch pan that I'll be able to pass on to my grandkids!
Simple Southern Fried Chicken
What You'll Need:
At least 2 cups of low fat buttermilk, for marinating
9 chicken drumsticks (or thighs, breasts, etc. It depends on your favorite choice parts)
2 cups all-purpose flour
1 tablespoon baking powder
1 teaspoon Kosher salt
Several grinds of pepper
Optional: 1 teaspoon garlic powder
Optional: 1 teaspoon paprika
Vegetable shortening
12-inch cast iron pan! (NOT optional)
Instructions:
In a container or zip lock bag, marinade your chicken in the buttermilk for 12-24 hours.
Drain the buttermilk and chicken using a colander. Make sure to save the buttermilk!
Using a fork, mix the flour, spices, and baking powder.
Dredge each piece of chicken in the flour mixture.
Dip a piece of dredged chicken into the reserved buttermilk.
Dredge this piece of chicken again in the flour mixture.
Repeat until all of your chicken pieces have been dredged a second time.
Set your cast iron pan over medium heat.
Add enough shortening so that once it melts, it is about 1/3 of the way up the pan
Once the shortening has melted, slightly raise the temperature (until about 325 degrees)
Add a few pieces of chicken (you may have to work in batches) to the pan. DO NOT LET THE PAN GO OVER 325 degrees!
Fry the chicken on each side for about 10-12 minutes.
Your chicken is done when the outside is golden and the inside is cooked through (or until the chicken reads 165-180 degrees with a meat thermometer).
Serve!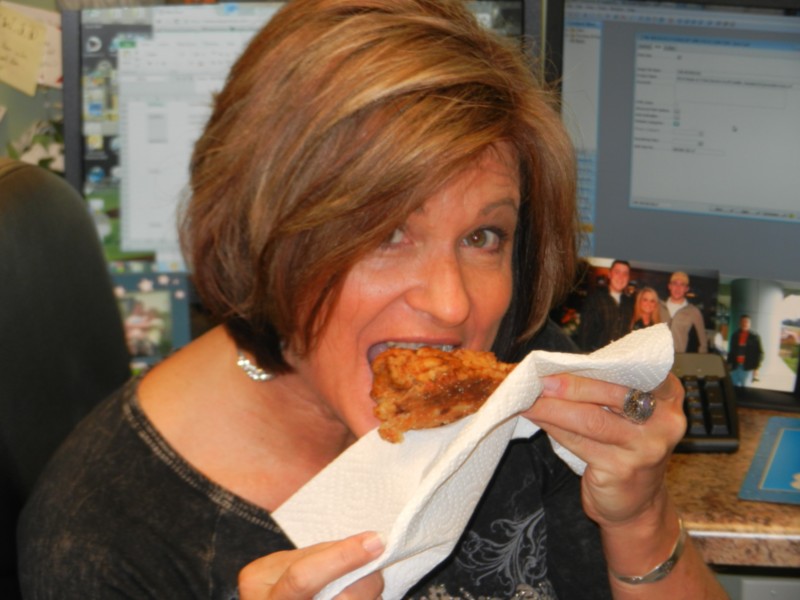 Talk about satisfying! You can eat this fried chicken hot from the pan (let it cool a second) or cold for a picnic. Either way, it's edible comfort that you'll be making every Sunday for dinner. Serve this up with homemade mashed potatoes, greens, and some homemade salad. Oh...and don't forget the gravy.
I brought a few pieces to work for a few of my fellow web team employees, against my fiance's wishes. He wanted to hog it all to himself, haha. The lucky ladies at work, Lyndsay and Susan, got to dig in teeth first.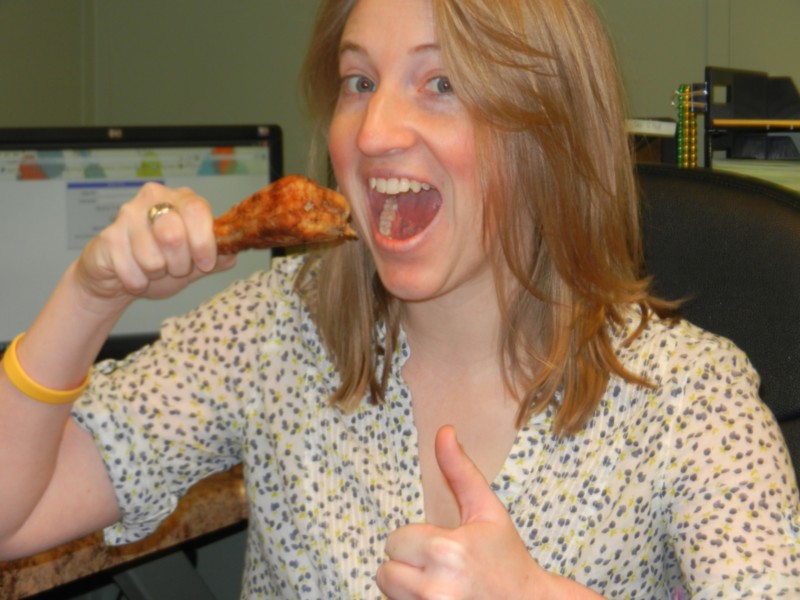 Now I want to know: What extra spices would you throw into the dredging mix? Do you have a special fried chicken recipe? Let us know by commenting on the blog, sending us a tweet, hitting up the KaTom Facebook wall, our Google+ account, or our Youtube channel!!!
Until Next Week!
-
Heather ;)