Fresh Romaine Spinach Salad With Grilled Chicken & Pear Vinaigrette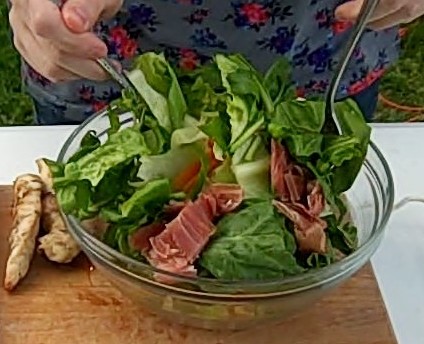 After a whole load of warm, filling winter dinner meals I thought it was about time to get in the spring kind of mood with a lighter recipe. This was partially due to my purchase of a super cool Waring Pro immersion blender. I've wanted to try it out and homemade salad dressing seemed to be the perfect way to go.
This salad is a simple, refreshing meal choice whether you're looking for a great lunch or a lighter dinner. The Pear Vinaigrette is the star of the show with bright flavors fresh pear, garlic, and more. This is a must try!
What You'll Need:
10-12 uncooked chicken breast tenders
3 teaspoons ground pepper
1-1/4 teaspoon Kosher salt
2 cloves of garlic, minced
2 ripe pears
¼ cup balsamic vinegar
½ cup sweet white wine
2 teaspoons Dijon or spicy honey mustard
½ cup olive oil
5-7 Romaine leaves
A few handfuls of fresh spinach
1 peeled organic carrot
4-5 pieces of prosciutto
Feta cheese
Instructions: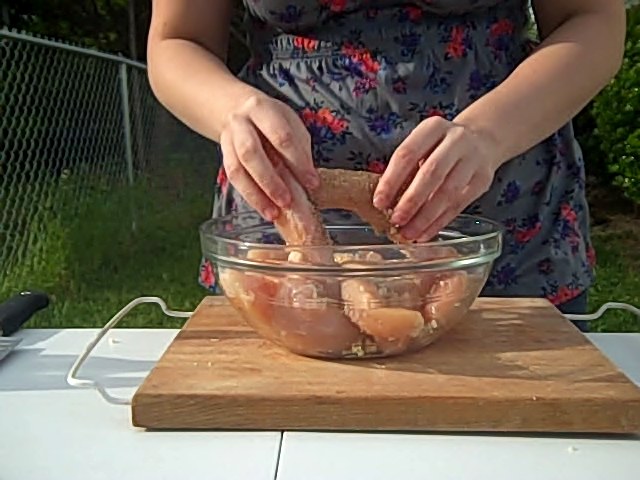 Coat your chicken tenders in a mixture of 1 teaspoon of salt, 1 teaspoon pepper, & 1 clove of minced garlic.
Cover and refrigerate the chicken.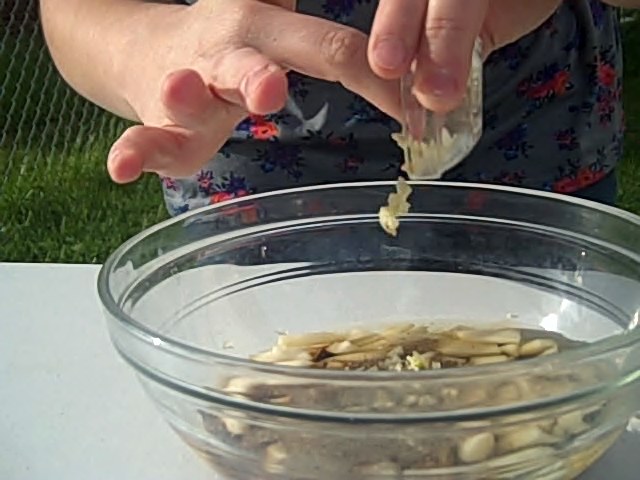 Peel, core, and chop 1 pear into small pieces. Add it to a large mixing bowl.
Add ½ cup wine, the remaining 2 teaspoons pepper, ¼ teaspoon salt, 2 teaspoons mustard, 1 clove of minced garlic, and ¼ cup balsamic vinegar to the large mixing bowl.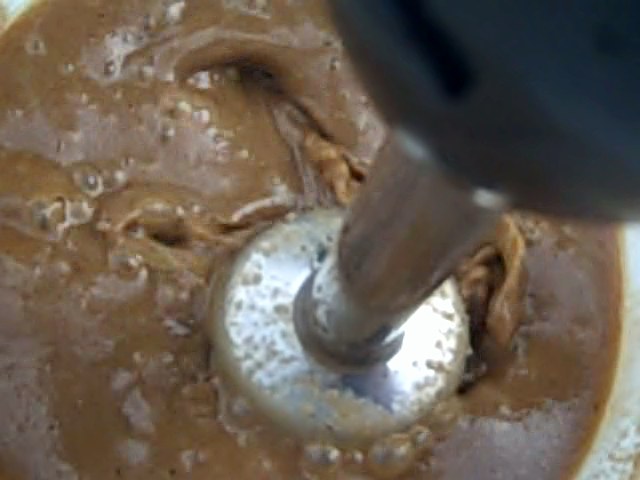 Using a blender or immersion blender, blend the vinaigrette ingredients until smooth.
Gradually blend the olive oil into the vinaigrette mixture until smooth.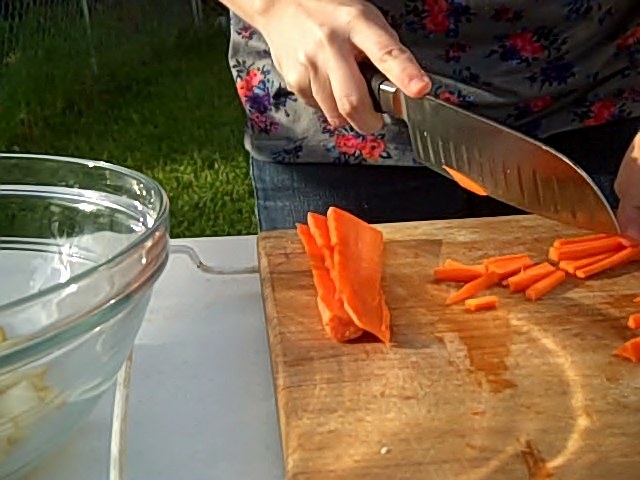 Core and chop the remaining pear and add it to a salad bowl.
Thinly slice the organic carrot until the bits resemble thicker match sticks and add them to the salad bowl.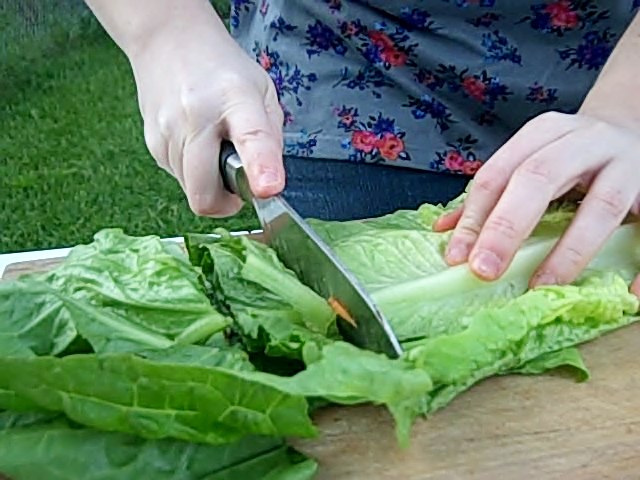 Chop the romaine and spinach into bite size pieces and add them to the salad bowl.
Slice the prosciutto into bite size pieces and add to the salad bowl. Mix the salad well.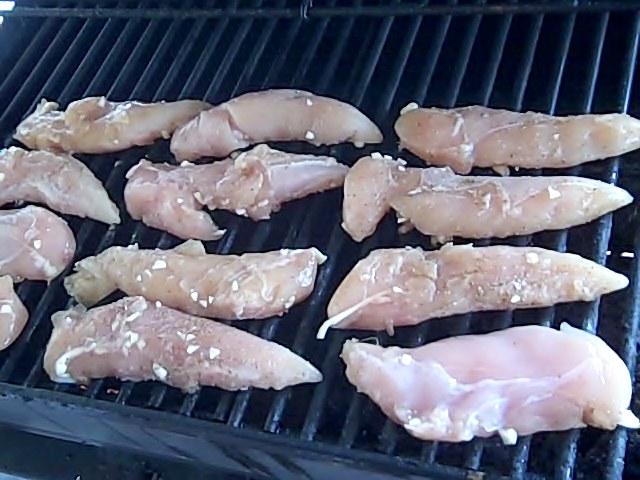 Add the chicken tenders to a medium-high grill, cooking until done (10-16 minutes).
Once cooked, slice the chicken tenders into bite size pieces.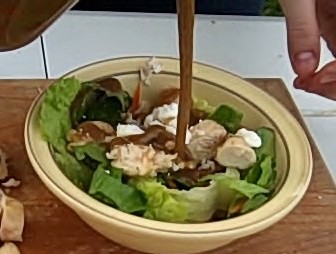 To serve, add the salad mix to bowls. Top with sliced chicken, a sprinkle of Feta cheese, and a drizzle of Pear Vinaigrette.
Enjoy!
I hope you guys enjoy this fresh recipe! Have a great weekend...be sure to grill up something amazing for your family and friends!
What is your favorite salad recipe? Let us know by commenting on the blog, sending us a tweet, hitting up the KaTom Facebook wall, our Google+ account, or our Youtube channel!!!
Follow @KatomRS
Until next time!
-
Heather ;)