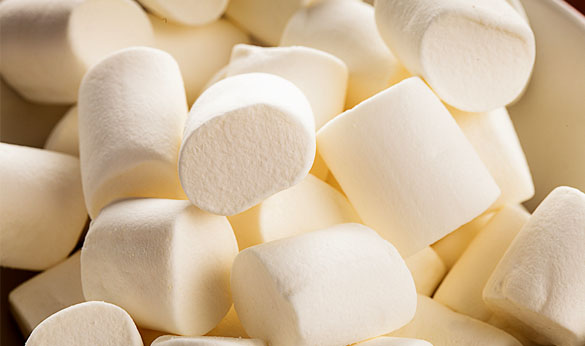 Celebrate Marshmallow Day!
Chewy S'mores Snack Mix Recipe
Recipe and photo courtesy of http://www. Foodnetwork.com
It's Marshmallow Day! And what better way to celebrate this national food holiday than to mix up a tasty bowl of S'mores Snack Mix. It's easy. It's yummy. And, best of all, it's good for you! With a little bit of popcorn, some chocolate cereal, and the star of the day, marshmallows, this snack is a great combination of sweet and salty. You can make this recipe in a matter of minutes for your party guests or for the kids as an afternoon snack. So if you're craving a treat that won't make you feel guilty, don't settle for plain, old popcorn. Honor the great S'mores tradition and celebrate Marshmallow day with some Chewy S'mores Snack Mix!!
Ingredients:
2 cups popped 94 percent fat-free kettle corn microwave popcorn
1 cup cinnamon-sugar cereal squares
3/4 cup chocolate-flavored puffed cereal (recommended: Cocoa Puffs)
3/4 cup mini marshmallows
10 Tootsie Roll Midgees, chopped
Directions:
In a sealable plastic bag or an airtight container with a lid, combine all ingredients
except Tootsie Roll pieces. Secure the bag or container and shake.
Add chopped Tootsie Roll Midgees. Secure the bag or container and thoroughly shake. Enjoy!
PER SERVING (1/6th of recipe, about 1 cup): 109 calories, 1g fat, 103mg sodium, 23.5g carbs, 0.5g fiber, 13.5g sugars, 0.5g protein