Breakfast For A Queen: Nutella Stuffed French Toast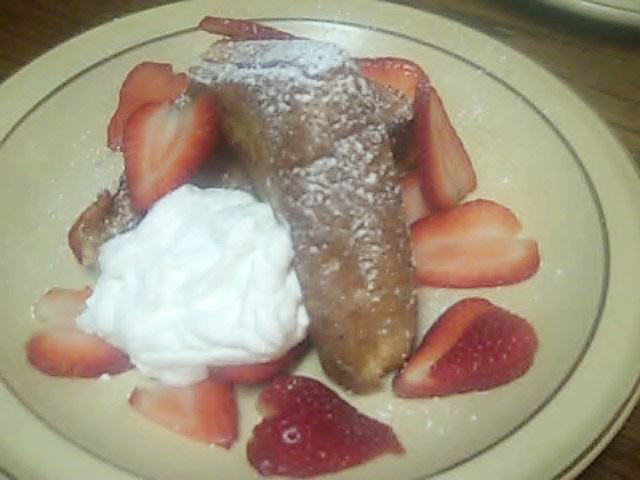 I have a real appreciation for the parents out there. Not only does parenting seem to be THE HARDEST JOB IN THE WORLD but it also seems to be a very gratifying one. You joyously teach your children to work hard, play while they can, and to be respectful to others. Every now and again they get out of line but that can usually be stopped with one or two vocalizations of "stop pinching your sister or "that doesn't belong to you and so on.
Me, I don't currently have any children (unless you count my doggies) and I'm not looking to for quite a while either. I don't know how parents do it but their patience never ceases to amaze me. With Mother's day coming up in a few weeks I thought I would get on the ball and come up with a great idea as to show Mom how much we appreciate her.
You don't have to go out and buy your Mom a pink Cadillac to impress her. No, it's much simpler than that. From what I've gathered from our KaTom Moms, what would be better than a little bit of home cooked breakfast; she did cook for you for all of those years, after all! With just a few supplies and cooking kitchen utensils you're on your way to giving Mom a breakfast she'll never forget (picking up some flowers couldn't hurt either).
Nutella Stuffed French Toast
What You'll Need: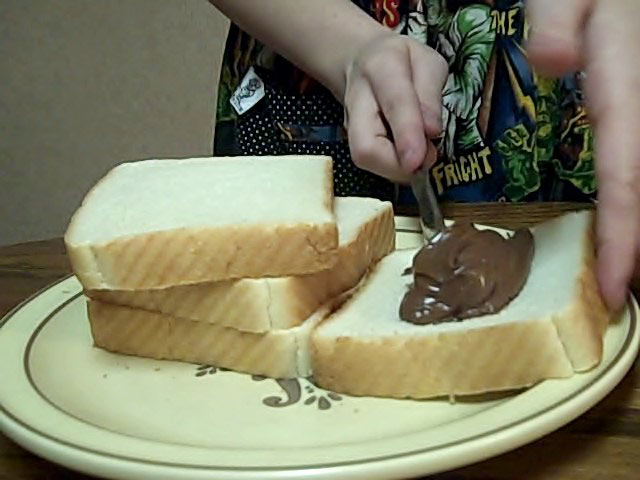 4 slices of Texas toast bread, preferably stale
6 tablespoons Nutella
2 eggs
1 teaspoon vanilla extract
½ teaspoon ground cinnamon
2 tablespoons milk or half & half
1 tablespoon butter
Fresh whipped cream
5 strawberries, sliced thin
1 tablespoon powdered sugar
(Very Optional: maple syrup. Seriously...you won't need it)
Instructions: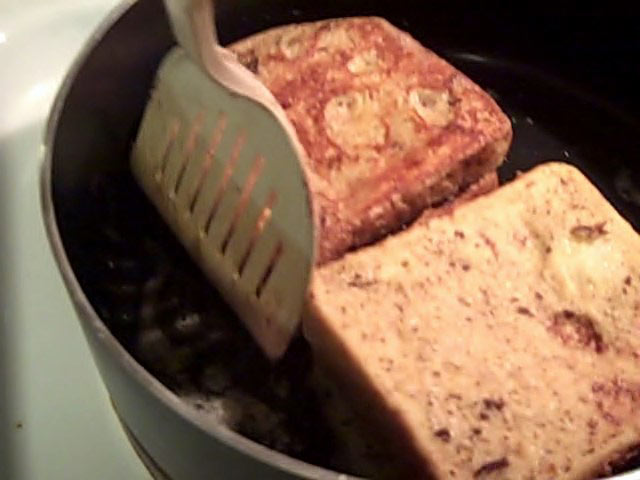 On one slice of bread, evenly spread 3 tablespoons of Nutella.
Top the bread with the Nutella on it with another piece of bread, creating a "Nutella sandwich.
Repeat with the remaining bread.
Heat a skillet or fry pan over medium heat, letting the tablespoon of butter melt.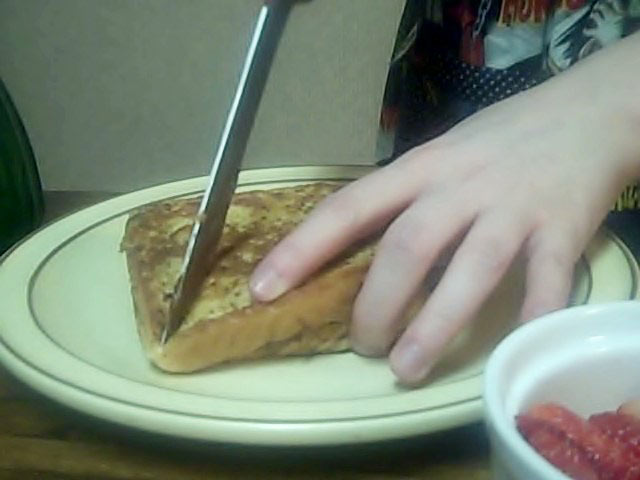 Using a whisk, beat together the eggs, cinnamon, and vanilla.
Dip both sides of a "Nutella sandwich into the egg mixture, letting the excess drip off.
Add the coated "Nutella sandwich into the hot skillet.
Repeat the dipping process with the remaining sandwich and also add it to the pan.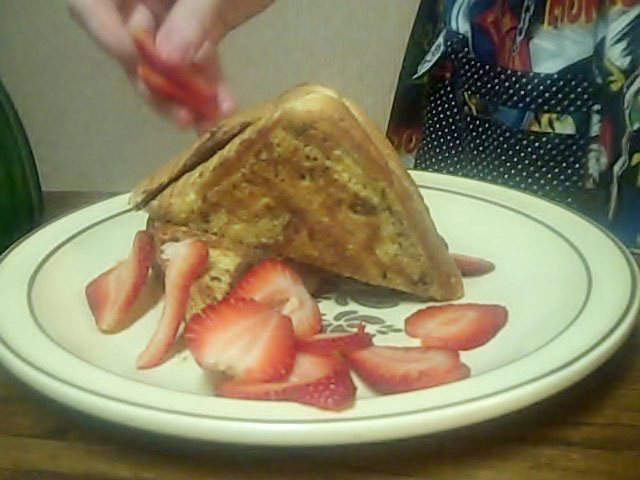 Cook for about 5 minutes on each side or until golden brown.
Using a sharp kitchen knife, slice a French toast sandwich in half diagonally.
Arrange one half of the sandwich to sit on top of the other half, like a boat's sail.
Sprinkle the cut French toast with strawberry slices and add a few dollops of fresh whipped cream to the plate.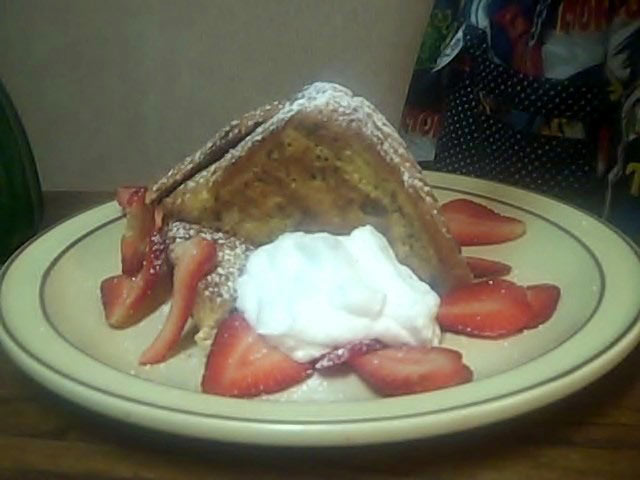 Using a sifter or a dredge, dust the French toast and strawberries with the powdered sugar.
Repeat steps 10 through 13 with the remaining sandwich.
Enjoy!
This recipe can honestly be used to surprise any loved one, not just your Mum. It's so deliciously sweet and sinful that syrup isn't even needed. A bite of this and you feel as though you had stepped into a breakfast haven of some sorts. Try this one out for yourself, your loved one, or your Mom; she'll love you for it (although I'm pretty sure she would anyway).
What do you plan to do for Mom? Let us know by commenting on the blog, sending us a tweet, hitting up the KaTom Facebook wall, our Google+ account, or our Youtube channel!!!
Follow @KatomRS
Until next week!
-
Heather ;)