And then came the Warehouse!
Here are the sad, empty shelves in the warehouse before we arrived!


But then we got to work, bringing everything in. Christina raced through the aisles on the forklift. James delivered pallets. Stacy, armed with a roll of green tape, got everything in order. And Charley tried out our new Order Picker!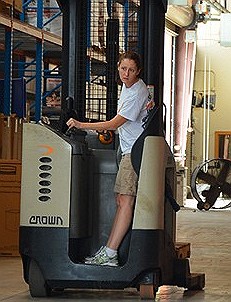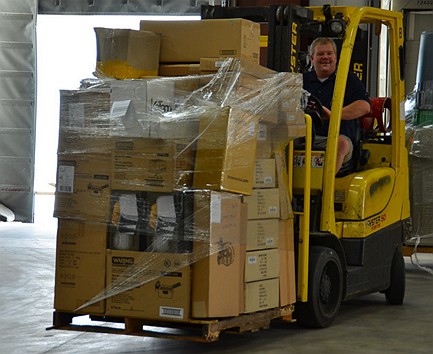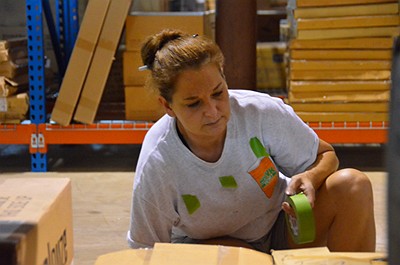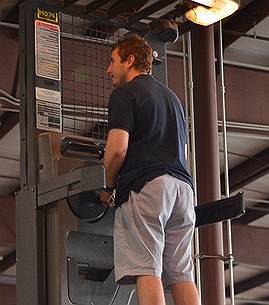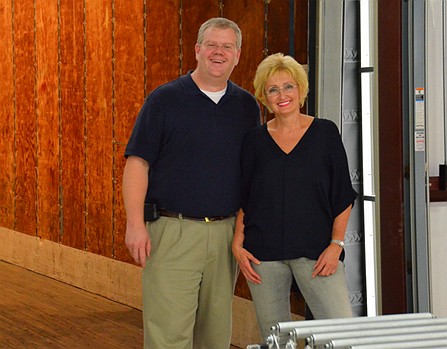 Patricia and James showed off one of the FIVE new bay doors that we have!!
And to christen the joint, Patricia, Charley, Paula, Jack, and John created a lasting handprint in the new cement!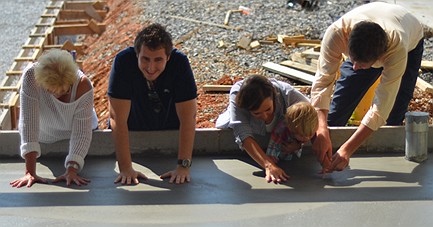 Now look at the shelves! Chocked full of good stuff!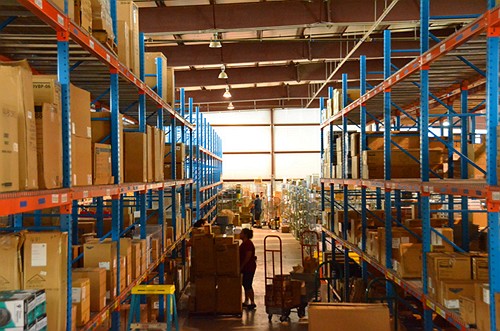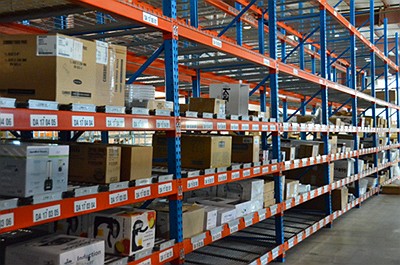 And after all that hard work, Coco was ready to take a nap!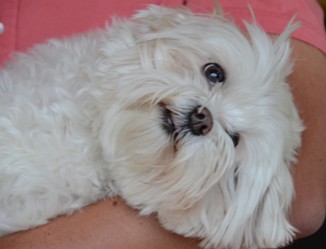 Stay tuned…there are more pics to come!!