KaTom family dons pink to support fight against breast cancer
As part of National Breast Cancer Awareness Month, KaTom held a Pink Out Day in which KaTom CEO Patricia Bible invited all employees to show their support for the battle against this terrible disease by donning as much pink as they could muster. Some kept it classy, aiming to be pretty (or handsome) in pink), while others went all-out, aiming to take home one of the prizes Patricia offered for our pinkest people.
With prizes on the line, everyone pinked it up! We saw pink clothes, pink hair, and even a pink stuffed monkey! It was a tight race to the pink out finish line, and our finalists anxiously awaited the results of the company vote: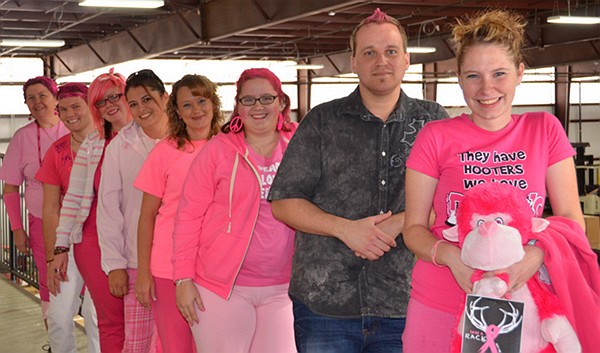 The election was held, all votes were counted and recounted, and the people have spoken! From the pool of our lovely contestants, KaTom picked a runner up and winner in the Pink Out Challenge!
So, without further ado, KaTom proudly presents...
The 2nd place finisher, Janelle Ronsse, with the wonderfully fuzzy pink boots.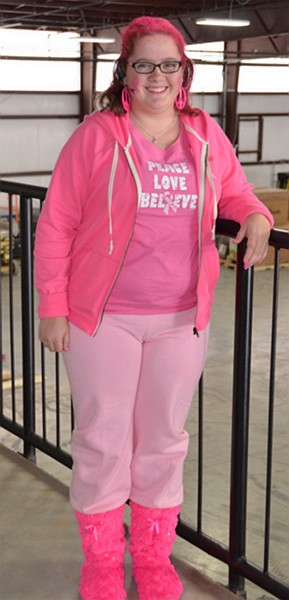 And, drum roll, please.....
The first place finisher with 21 votes, Susie Harville!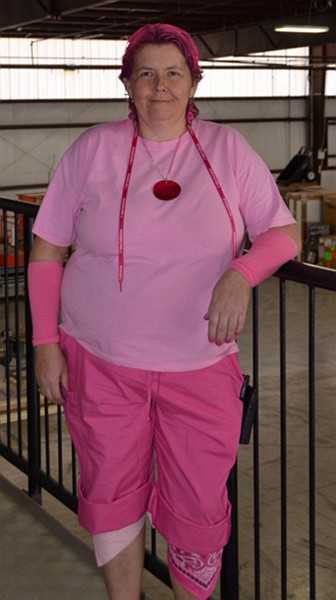 Great job, everyone! And congratulations to Janelle and Susie from the KaTom family!