A Grilled Bruschetta Recipe: Perfect For Cook Outs!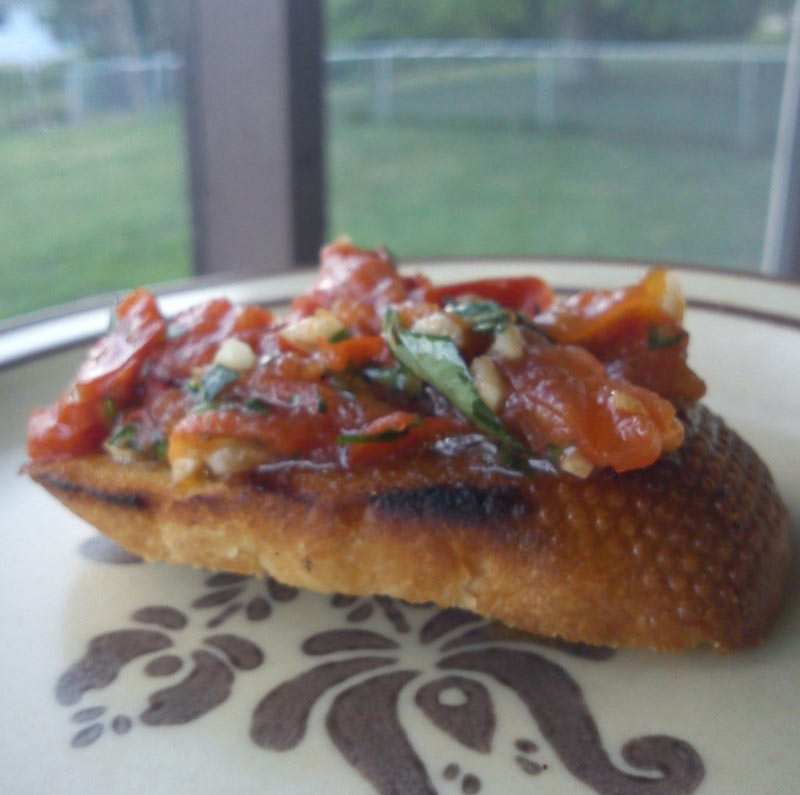 The Spring weather is starting to warm up and you know that that means...grilling! My fella was so excited that he cleaned the grill and changed the lava rock without me even mentioning it (now that's love if I have ever seen it).
While burgers, chicken, and steak are always a big hit on the grill, it seems that everyone has forgotten the importance of a great appetizer before your grill meal. Seriously, a bag of chips isn't going to cut it for our family this year. No, instead we're toasting and roasting up a delicious Bruschetta that's perfect for starting a Memorial Day cook out on the right foot. This Bruschetta is also a fantastic snack to have on a hot day so feel free to cook it up whenever you have the cravings!
Heather's Grilled Bruschetta
What You'll Need:
Instructions: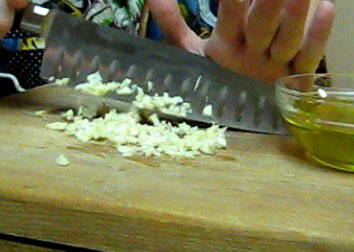 Finely mince the garlic.
Mix the garlic with the olive oil and let rest for at least 10 minutes.
Meanwhile, core the tomatoes using a tomato corer or paring knife and cut them lengthwise.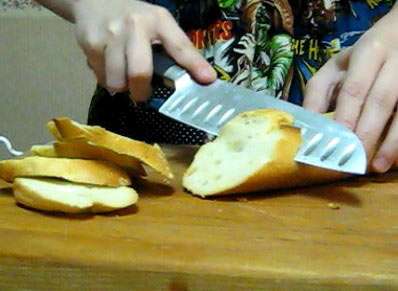 Scrape the "gelatinous seed goo from the tomatoes and set them aside.
Diagonally slice the ½ the baguette into ¾ inch thick slices.
Using the basting brush, slather the bread slices in the garlic oil mixture.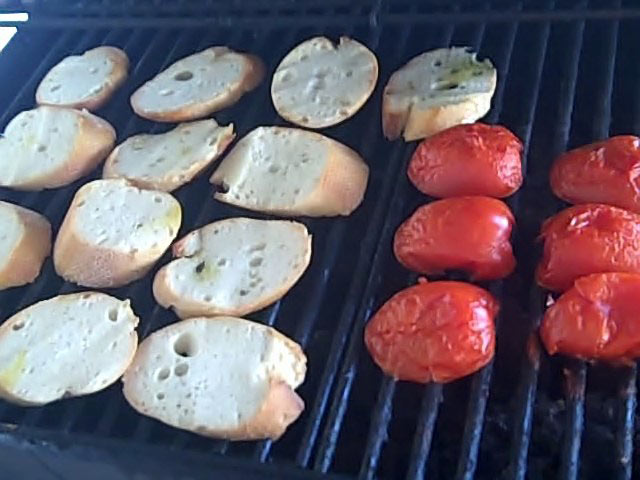 Reserve the remaining garlic oil for later use.
Over a medium hot grill, add the tomatoes sliced side down.
Cook the tomatoes for about 10 minutes or until they're well "roasted.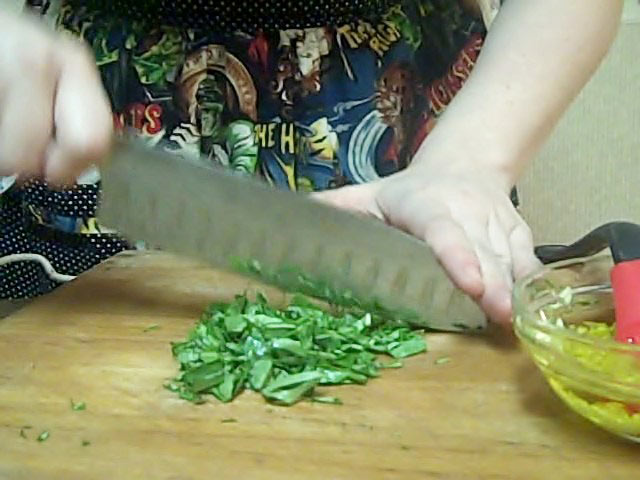 Using your kitchen knife, chop the basil leaves finely.
Add the chopped basil and balsamic vinegar to the garlic oil mixture.
When the tomatoes are almost done, add the sliced bread (oiled side down) onto the grill.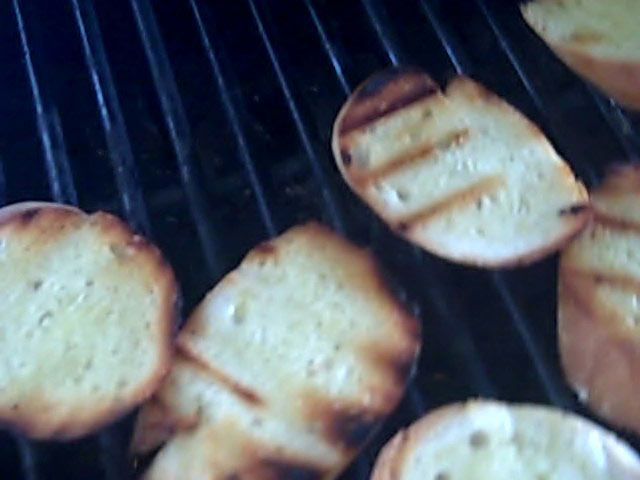 NOTE
: Keep a close eye on the bread as you don't want it to burn!
Once the bread has grill marks and the tomatoes are well roasted, remove them from the grill using tongs or a metal spatula.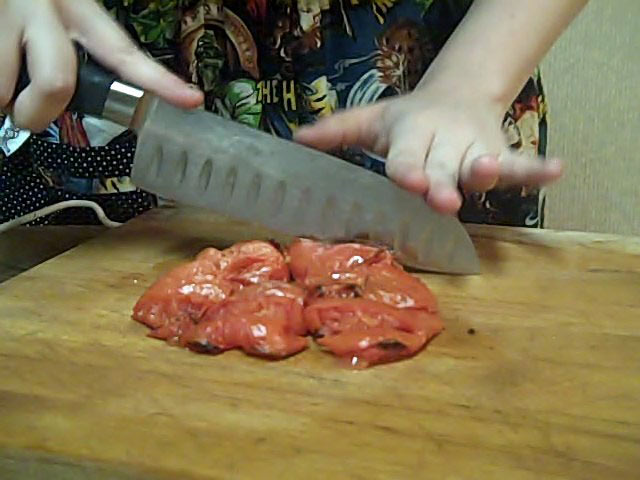 Chop the tomatoes into smaller pieces and add them to the oil mixture, stirring well.
To serve, top the bread with a spoonful of the grilled tomato-oil mixture.
Enjoy! ;)
My fiancé, as you know, is not crazy about veggies but he loved the grilled flavor of the tomatoes and the garlic. If that's not an indicator that a recipe is good...well, I just don't know what is. Serve this vegetarian friendly appetizer recipe at your next cookout and watch as they're gobbled up!
What is your favorite grilling recipe? Let us know by commenting on the blog, sending us a tweet, hitting up the KaTom Facebook wall, our Google+ account, or our Youtube channel!!!
Follow @KatomRS
Happy Grilling!
-
Heather ;)
"Remember The Name" courtesy of and by JeremiahSinkie