Mary Lou Henry's Recipes of the Month: July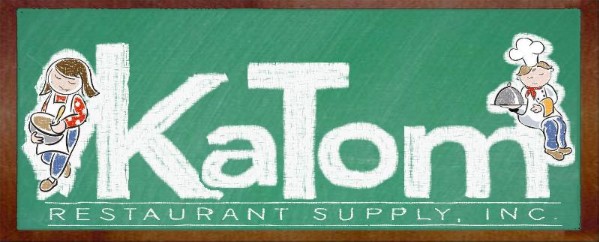 Recipes of the Month
Triple Berry Crisp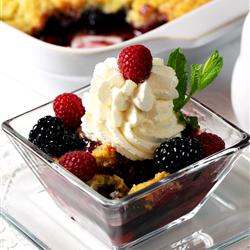 Yields 18 Servings
Ingredients
1-1/2 cups fresh blackberries
1-1/2 cups fresh raspberries
1-1/2 cups fresh blueberries
4 tablespoons white sugar
2cups all-purpose flour
2 cups rolled oats
1-1/2 cups packed brown sugar
1 teaspoon ground cinnamon
1/2 teaspoon ground nutmeg
1-1/2 cups butter
Directions
Preheat oven to 350 degrees F (175 degrees C)
In a large bowl, gently toss together blackberries, raspberries, blueberries, and white sugar; set aside
In a separate large bowl, combine flour, oats, brown sugar, cinnamon, and nutmeg. Cut in butter until crumbly. Press half of mixture in the bottom of a 9x13 inch pan. Cover with berries. Sprinkle remaining crumble mixture over the berries
Bake in the preheated oven for 30 to 40 minutes, or until fruit is bubbly and topping is golden brown
Baked Italian Squash
Yields 4-6 Servings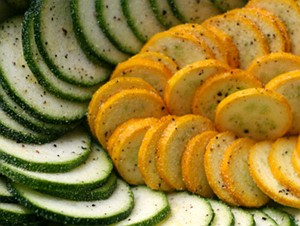 2 medium sized yellow squash
2 medium sized zucchini squash
2 tablespoons olive oil
½ teaspoon oregano
½ teaspoon garlic salt
1/3 cup shredded parmesan cheese
Salt & Pepper to taste
Directions
Preheat oven to 450 degrees F
Wash, dry and cut squash into ¼ inch rounds
Place squash, olive oil, oregano and garlic salt in a large zip lock bag, close and shake well to coat squash
Place in a large ovenproof casserole dish (or I use a large iron skillet ) sprayed with pan spray
Salt and pepper to taste
Sprinkle ½ of the parmesan cheese on top and place in preheated oven for 15- 20 minutes
Remove from oven turning squash and sprinkle with remaining parmesan cheese and return to oven for an additional 15-20 minutes
Squash should be lightly browned and somewhat crisp. If need be you can place under the broiler for an additional 2-3 minutes for a browner, crisper look.
Footnote
Yellow squash is exceptionally low in calories, with approximately 20 calories in a small-sized vegetable and 30 calories in a medium-sized vegetable. The few calories in yellow squash come primarily from the carbohydrate content, which is also low. A cup of sliced, yellow squash contains approximately 4 g of carbohydrates. Yellow squash is a good option to replace high-calorie vegetables, such as potatoes and corn, in your nutrition plan, especially if you are trying to reduce your daily caloric intake.
Anyone building or renovating schools that involve kitchens, serving areas or dining areas; please contact me at MaryLou@KaTom.com or 865-223-1150; or KaTom direct at (800-541-8683 or 423-586-5839). We would be grateful for the opportunity to provide quotes or respond to bids or RFP's on any and all items needed.
Thank You,
Mary Lou Henry