So You Want To Properly Set Tables...

The act of properly setting a table can be a lot easier than many perceive it is. This simple to understand visual guide will educate you on the informal and formal place settings.
Common Rules
First, here are some typical rules for both place settings:
Silverware, china, and napkins are to be placed one inch from the edge of the table.
If there is no meal to be eaten with a particular piece of silverware, do not place that silverware on the table.
When it comes to using the silverware, work from the outside in to your plate.
The sharper edge side of the dinner knife must be facing the plate.
Napkins must be folded the same and pointed in the same direction.
The dinner knife points to the water glass.
Informal Table Setting
Now that these points have been covered, we have created a visual aid for you to see exactly how to set an INFORMAL table setting. Informal table settings are best used for more casual meals with only a few courses.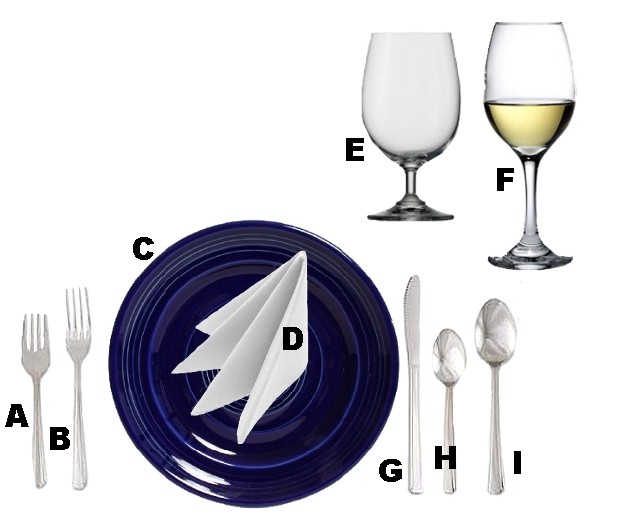 Wares Commonly Used in Informal Table Settings:
Formal Table Setting
The FORMAL table setting may look complicated due to its use of more wares but don't be intimidated. The visual aid we have made for the Formal table setting should easily clear up the location of each spoon, fork, and glass. Formal table settings are best used for special meals with many courses.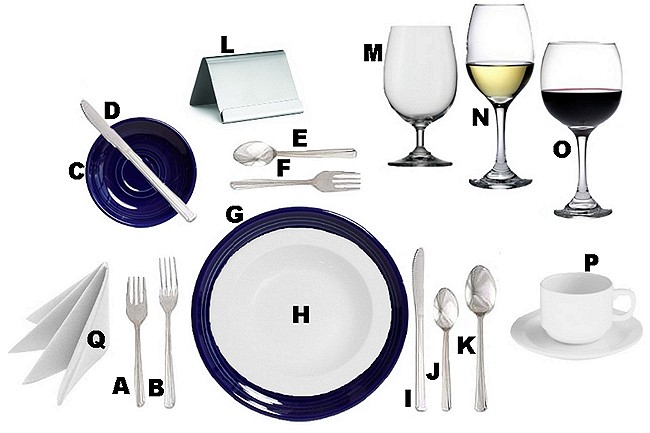 Wares Commonly Used in Formal Table Settings:
We hope this visual aid has helped you to learn how to set both informal and formal table settings. These skills will help you to better prepare for catering events or special occasions at your food service establishment!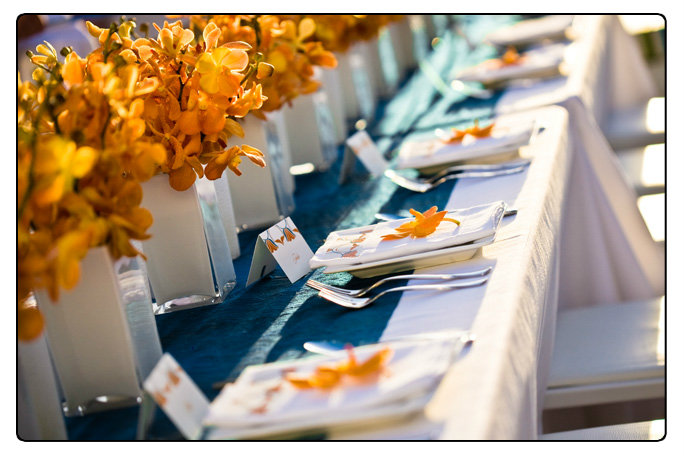 Find the
drinkware
,
flatware
, and
dinnerware
you need with your friends at KaTom Restaurant Supply. KaTom has a wide variety of wine glasses, place cards, and more that are perfect for setting the perfect table.