So You Want To Add An Outdoor Patio To Your Restaurant...

When the sun is shining and the rain is out of sight, guests LOVE eating outdoors. Something about the fresh air and food can really get the appetite going. An influx of people wishing to eat outside may influence you to build an outdoor dining area. To help you on your way to the outdoor restaurant patio of your dreams, the folks here at KaTom Restaurant Supply have written a helpful guide that is sure to come in handy.
Tables & Chairs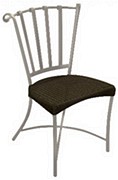 It goes without saying that your guests will need outdoor chairs and outdoor tables to sit at. You will need to choose seating that best suits your restaurant's feel.
For example, if you own a classic cafe, you may want to choose something like the HBSC10060 chair by Vitro. This chair features a pleasing, not overly complicated design with a comfortable woven seat. The slightly flared back slats add a touch of modern influence. A great table top and base to pair with this type of chair would be the platinum MMT1254270 tabletop and the platinum SCB3070 table base.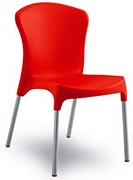 If you're looking for a more exciting outdoor chair and table choice for your restaurant, we suggest going with the bright 9004RED chair by Emu Americas. This chair features a beautiful red color that will bring the "party" to your patio. A great table to pair with this chair would be the 801ALU. This table matches the legs of the chair perfectly and features a hole for an umbrella!
Depending on the weather (as well as your restaurant's style) you may want to add tablecloths to your outdoor tables. Tablecloths will add an extra touch of class to your outdoor dining area.
Umbrellas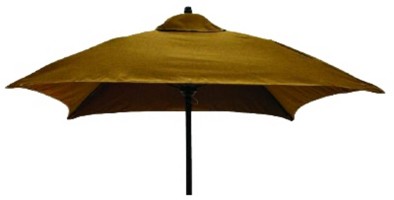 Hot days may have your guests baking in the sun. Table umbrellas are a great option to keep your customers perfectly comfortable in the shade and bring extra value to your establishment's outdoor area. KaTom currently sells umbrellas and umbrella stands by Vitro, Waymar, and EmuAmericas. This selection includes square umbrellas and octagonal umbrellas in colors like Forest Green, Pacific Blue, Platinum, and Jockey Red.
If you're looking for a more unique umbrella design, KaTom is happy to supply you with information about high quality Tuuci umbrellas. Feel free to call 1-800-541-8683 to learn more about Tuuci umbrellas and canopies.
Prepare for the Elements
Sure, your guests will love your patio during the warm summer months but what about fall or winter? You can easily keep your outdoor area open if you add heaters to your patio. There are several types of heaters your establishment can choose from.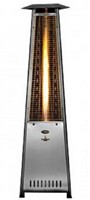 Overhead tube heaters
, like the Berner PHB7208LPSS, are made to be installed around the perimeter of your patio area. This type of heater typically warm a perimeter of 10- 20 feet.
Parasol patio heaters are meant for placing inside of the patio dining area. These heaters are also easily portable, making it a simple task to keep only one area of your patio warm at a time. The Lava Heater is a great option for any restaurant patio due to their heating efficiency and magnetically attractive open flame design.
Overhead Luminous Patio Heaters are ideal for covered patios as they can be installed above the tables. The Berner PHB3003LP is a great overhead heater that can also be installed at a 30 degree angle for added coverage.
Decor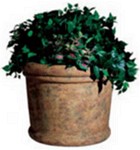 Sprucing up your patio with added decor can really help draw in a crowd and set the mood. We recommend adding a natural touch by spotting your patio with planters. KaTom carries round, square, and rectangular planters that come in several color options.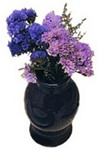 Don't forget to take advantage of your tabletop space! Adding a decorative touch, like bud vases with fresh flowers, can make your guest's dining experience that much more memorable.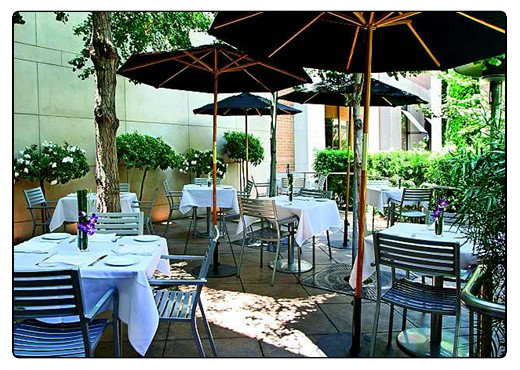 Find the perfect outdoor furniture, decor, outdoor heaters, and more with KaTom! KaTom Restaurant Supply's selection of outdoor seating features eye catching, comfortable pieces your guests are sure to love!