Cookware Parts & Accessories
Cookware Parts & Accessories
Whether you're looking to prevent burns with hot handle holders or replace lost or damaged pot and pan lids, KaTom has you covered. We carry an assortment of cookware parts and accessories to reduce the hassle of common kitchen problems. You'll find silicone and cloth handle grips that insulate users from potentially scalding handles, replacement and auxiliary lids of all shapes and sizes, and miscellaneous steaming and straining equipment to enhance the safety and convenience of everyday kitchen tasks. KaTom's selection is divided into three categories, and below that we'll answer some common questions.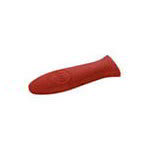 Protect your staff from burns with hot handle holders made of cloth or silicone.
Shop All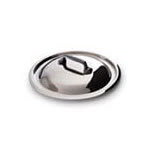 Help keep your recipes intact and contaminants out of your favorite dishes with pot and pan lids made from aluminum, copper, stainless steel, and glass.
Shop All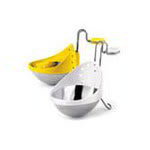 Browse KaTom's varied selection of cookware accessories. We have everything you need to blanch and steam delicious dishes for your establishment here.
Shop All
Cookware Parts & Accessories Top Products