The Hobart Edge: The right Slicer for you!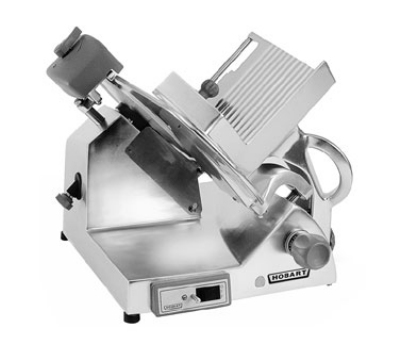 Are you looking for the perfect slicer for your business? Then you've come to the right place. Hobart has been in the food service equipment industry for over 100 years and has the quality products that you can depend on. Here at KaTom, we'd like to make the decision-making process easier for you by highlighting the characteristics of our star performer!
The Hobart Edge is THE multi-purpose, medium duty slicer. Look at these incredible features:
12" carbon steel knife and cover
1/3 HP knife motor for optimal performance
Removable carriage and one-piece anodized aluminum base for easy cleaning
Top-mounted Borazon sharpening stone for quick sharpening
Permanently mounted ring guard
The Edge is the most efficient and easy to use slicer on the market. Able to cut through meats, cheeses, and vegetables with ease, this slicer is a must have for any food service business.
The Edge Slicer can be quickly dismantled and wiped down for easy cleaning, and the Borazon sharpening stone is removable. With features that you would only find on premium-priced models, the Edge has a durable 1/3 HP knife drive motor that delivers optimum results.
For efficiency and ease, durability and productivity, the Edge Slicer wins hands down. Go to the KaTom website and buy your Hobart Edge today!
Hobart also offers a variety of accessories and options for full customization of their products. Contact customer service for options that will fit your specific needs!